Meet Lynne Makepeace
Job:
Northern Area Construction Manager
Job description:
In charge of all the works in the north from the tunnel portal out to SH16 and east and west along SH16.
Work background:
Started as a Site Engineer in UK in the late 80s and have worked my way up to current position.  Have worked in UK, Egypt and Lesotho Southern Africa.
Favourite part of job:
No two days are the same and I enjoy the great team spirit in the north.
Least favourite part of job:
Attending meetings.
What I am working on now:
Looking in detail at what we have left to do to complete the project.
A quick story about a job well done:
When all the months of detailed planning pays off and an activity goes seamlessly e.g. the table top formwork installation and concrete pour.
A (humorous) story about a job that went badly and what you learned:
As a young Site Engineer I set out a concrete foundation for a spiral staircase to land on.  When they installed the staircase it missed the concrete foundation by about 1m.  Learning – to check and then double check your work when setting out.
Interests outside work:
Surfing, mountain biking and swimming.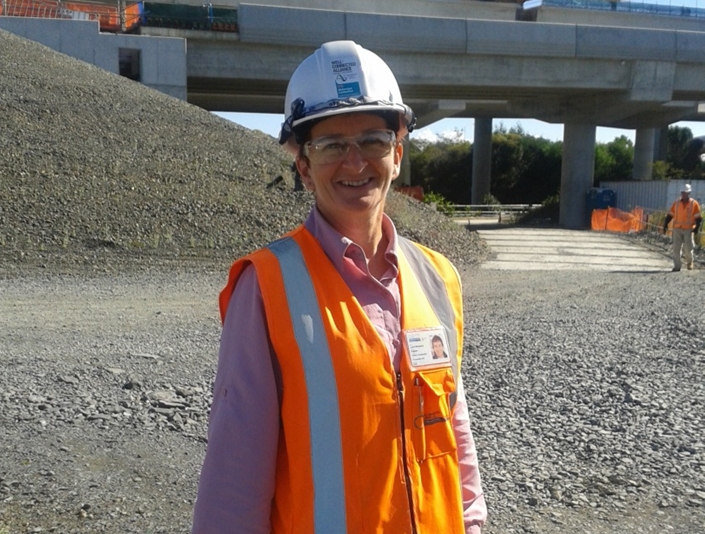 Meet Lynne Makepeace, the Northern Area Construction Manager for the Well Connected Alliance. Image: NZTA.