Meet Leon Field
Job:
Key Results Manager.
Job description:
I have a varied role which includes monitoring the project's performance measures, recording our achievements and managing the archaeology, security, maintenance and property aspects for the Waterview Connection. 
Work background:
After university I went over to London where I did an awful telesales job before moving to northern England to be an archaeologist. I did this for a few years, managing to run my own sites and getting to publish about them before I moved back to New Zealand. Once back home I got a job on the Victoria Park Tunnel project which led me to Waterview.   
Favourite part of job:
Getting to learn new things and get involved in a wide variety of roles. Before I came to this job I had never been involved with property demolitions but I was asked to oversee the removal of over 100 houses for the project.  
Least favourite part of job:
Construction guys get up early.
What I am working on now:
Currently I am finalising the performance measures to see how we did over the last month in our safety stats, relationships with the community and how well we have protected the environment while we are building our motorway.  
A quick story about a job well done:
While building a haul road so the machinery could get into a new area we came across an unexpected find. We believed it to be the foundations for the Garrett Tannery boiler (from around 1870) and our team had to stop and figure out a new way to do the work while still protecting our history. We all sat down and figured out how we could do this and I was able to go to Heritage New Zealand (the governmental body in charge of protecting our history and archaeology) with a new plan. 
A (humorous) story about a job that went badly and what you learned:
I was working in England on a job near Peterborough in Cambridgeshire. We had uncovered some ancient Roman pottery from the 1st century AD so we knew there was something in the area. My supervisor at the time was watching the machine dig out the topsoil and subsoil to uncover the archaeology underneath. Unfortunately he dug a bit deep and suddenly we saw a skeleton's legs being thrown into the dump truck along with all the mud! We stopped the digger and uncovered a number of burials across the site. I got to dig my first burial there and when looking down at a real skeleton of a person who lived almost 2000 years ago I had one thing to say. "You're not allowed to haunt me."What we learned from all that though was that you never know what's in the ground and you have to treat it all with respect. 
Qualifications:
Bachelor of Arts (in archaeology) and a Bachelor of Commerce (in economics).
Interests outside work:
I like fighting people with swords, and not swords. I do a few martial arts.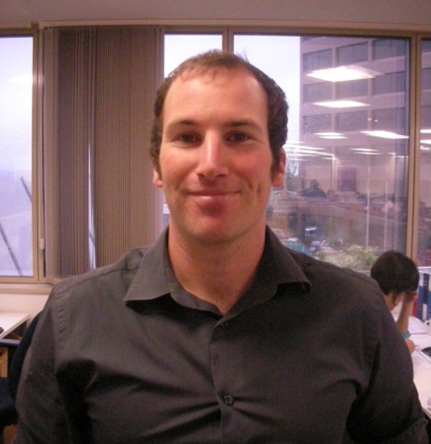 Meet Leon Field the Key Results Manager for the Well Connected Alliance. Image: NZTA.