Meet Dave Young
Job:
Northern Health and Safety Manager.
Job description:
In charge of the Health & Safety of the workers at the northern part of the project.
Work background:
I started in the industry in the UK in the 1970s worked as a Site Manager before working with the military in Antarctica, Falkland Islands, Ascension Island and Hong Kong. I have worked in Health and Safety in New Zealand and the Pacific Islands for the past 11 years. 
Favourite part of job:
When everybody goes home without getting hurt at work.
Least favourite part of job:
When we have an accident on the worksite.
What I am working on now:
I am looking at how we can improve the way we do things to make a potentially dangerous workplace a safer one.
A quick story about a job well done:
The jobs that require a lot of planning are always satisfying when they are finished without problems. They are all part of the overall job, that when finished, will be a job well done. 
A (humorous) story about a job that went badly and what you learned:
I once had to go to a remote mountain to issue a permit for some works. I flew in on a helicopter the day before Christmas Eve for a two hour visit. The weather conditions changed and I was stuck there for four days with no fresh food, no TV or radio and worst of all no toilet. 'Merry Christmas' - Learning don't rely on Mother Nature she is always unpredictable.
Qualifications:
Diploma in Construction Health & Safety Management (RSH)
Diploma in Site Management Studies (CIOB)
Certificate in Construction Site Safety (Unitec)
Queensland Health and Safety Management (Building and Construction)
NZ registered trainer and assessor
OSH accredited Auditor (NZSC)
Interests outside work:
Travel, cars and trying to fix them up, skiing, movies.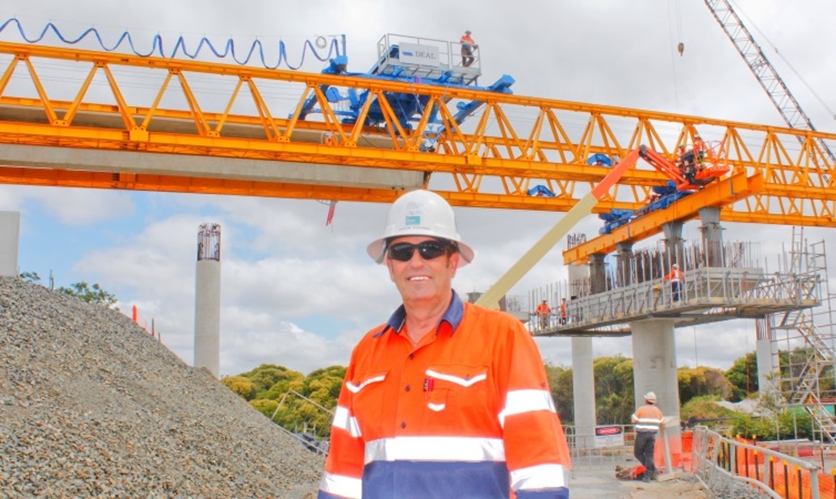 Meet Dave Young the Northern Health an Safety Manager for the Well Connected Alliance. Image: NZTA.