Meet Ben Parsonage
Job description:
Effectively delivering the construction packages under my control by working closely with my team and subcontractors.
Work background:
Working on major road projects since 2007. Predominantly on road construction.  Jobs include;  Northern Gateway Toll Road, Newmarket Viaduct, Hobsonville Motorway, Papakura Interchange & Ngaruawahia Bypass.
Favourite part of job:
Seeing the public using what we have built, and how this improves their lives and how it also benefits New Zealand.
Least favourite part of job:
When things go wrong, there is a mountain of paperwork that needs to be completed. A big reason why we spend so much time planning works.
What I am working on now:
Managing a small team delivering all civil (non-bridge) works.  This includes; roads, barriers, traffic signals, streetlights, retaining walls & signs.
A quick story about a job well done:
When working on the Hobsonville Deviation I came up with a solution to accelerate the programme and also save money. At the end of the project we had saved about 4 months time and millions of dollars. As a bonus we also built the 'smoothest road in New Zealand'.
A (humorous) story about a job that went badly and what you learned:
When completing a night shift we were finishing off the line-marking on the road, when we realised the line-marking crew had spelt the word "ONLY" as "OLNY".  This meant we had to clean off the wrong letters and re-paint the word, which led to us opening up the road late in the morning. I learnt that we need to leave adequate time for all works to be completed in a night shift.
Qualifications:
Bachelor of Civil Engineering (Hons).
Interests outside work:
Football, snowboarding, rugby league, just sports in general, games, socialising with friends, movies, reading.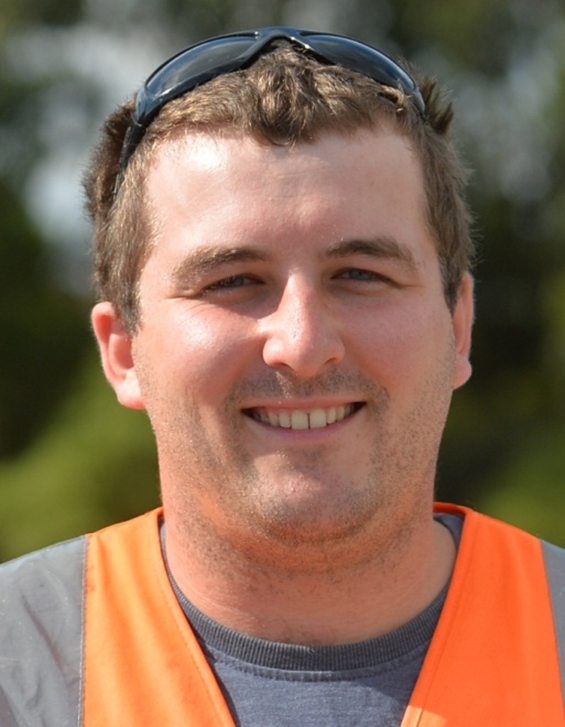 Meet Ben Parsonage, a Section Engineer with the Well Connected Alliance. Image: NZTA.