Meet Alison Craigie
Job description:
Helping to develop a safe and workable plan before construction starts and ensuring that the plan is carried out once construction commences. Keeping the Project/Section Engineer up to date with progress, effectively communicating the plan to all relevant parties and keeping quality records as well as keeping track of costs.
Work background:
I have been working at the Northern end of Waterview for almost 2 and a half years. I have been involved with a range of structures from columns to abutments, tabletop crossheads, bridge decks and barriers. I started at Waterview straight from graduating University but while studying I completed a three month student internship at the Victoria Park Tunnel project.
Favourite part of job:
It would have to be the people. Getting to work as part of a great team who are all striving towards the same goal. Being able to see the physical progress and knowing that I helped contribute to getting it done is also a great feeling. I also really enjoy the technical element of the job. Getting to look at detailed plans and knowing them inside out. 
Least favourite part of job:
I don't really have a least favourite part of the job but if I had to choose something it would be that we sometimes have to work out in the freezing cold, rain and wind. 
What I am working on now:
I am currently working on the completion of one of the Great North Road Interchange bridges which is in the middle of the SH16 motorway. It includes a very complicated 25m long, 150T beam that will be precast on site and then lifted into position.
A quick story about a job well done:
The install of the massive tabletop forms on night shift. It was extremely well planned by the section engineer, very complex, it was a different lift being completed for the first time and everything went smoothly.
A (humorous) story about a job that went badly and what you learned:
Understrength concrete delivered from Firth that all had to be broken out. Learnt a lot about what happens when things go wrong and changing the plan to make the new situation work for us as best as possible.
Qualifications:
Bachelor of Civil and Environmental Engineering (hons).
Interests outside work:
Surf life saving, netball and squash.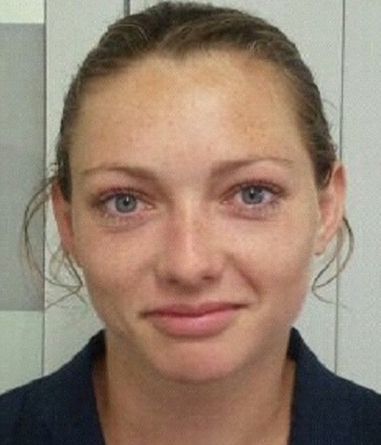 Meet Alison Craigie a Site Engineer with the Well Connected Alliance. Image: NZTA.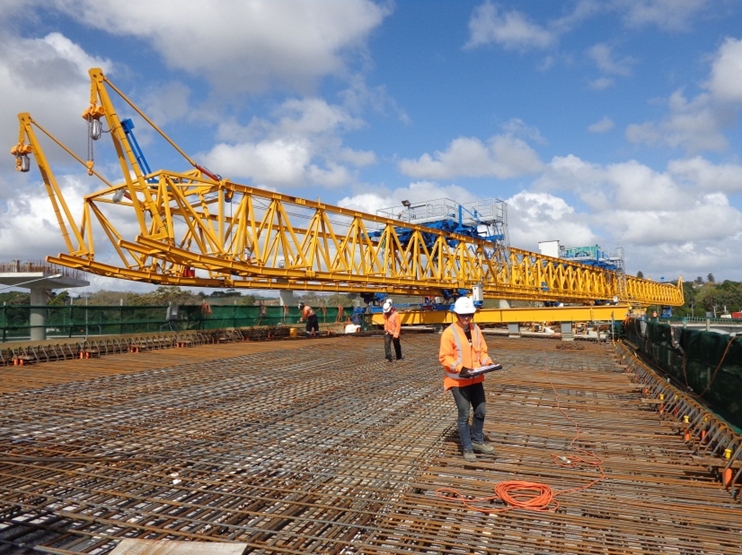 Alison at work on a Great North Road Interchange bridge. Image: NZTA.