Ambassador Alvin
Kia ora koutou,
I'm Alvin one of the LEARNZ ambassadors. 
I am really excited about taking part in another year of LEARNZ adventures. If you join me you can come and visit out of the way places that you wouldn't otherwise be able to experience.
You can join me in Auckland to learn about the Waterview Connection project that is underway now and will be completed in 2017. You will meet interesting people, see big machines at work and work with some amazing technology on New Zealand's largest roading project. Make sure you check out the first field trip from 2014 as part of your preparation for this second trip.
I would love some company on this trip so if your class has a curious ambassador who would like to join me, sign them up now via your MyLEARNZ control panel.
See you there,
Alvin, the LEARNZ Ambassador.
Monday 3 August
Kia ora,
It was such a smooth flight north today that I managed to only stay awake long enough to have a quick look through the new August edition of the Kia Ora magazine. Thick cloud covered most of the country so there wasn't much to see but at least we managed to escape the showers that went through Auckland this morning.
Once we had found our motel we went to the Waterview Connection site office to complete a safety induction. I learnt about the seven golden rules of safety – do you know what these might be?
Now I'm ready to head out on site tomorrow.
See you there,
Alvin, the LEARNZ ambassador.
Tuesday 4 August
Tena koutou,
It was great to finally get out and about to see how the Waterview Connection Project is progressing. It was cool to see the two tunnels at the northern end and hard to believe that this time last year there was only one and it wasn't even finished. Alice really is an amazing machine! 
It was also neat to see how the site is being managed to reduce the impact on the environment and also to provide some great places for the locals. The Waterview playground is going to be awesome – just imagine being able to help design your own playground like this! 
Tomorrow we will move away from the tunnel entrance and see how the Great North Road Interchange is being built.
See you there,
Alvin, the LEARNZ ambassador.
Wednesday 5 August
Kia ora,
It wasn't a very nice day in Auckland today but we braved the heavy rain and headed out on to the construction site anyway.
I really enjoyed seeing how the Great North Road Interchange is being built. It was incredible to see just how much steel is being used to reinforce the concrete. I can only imagine what might happen if concrete without steel was used! 
We met two engineers today who love their jobs – they were so excited talking about their work. I must admit it would be cool to be involved in building such huge structures.
Tomorrow we are off to meet Dennis, I hope he isn't a menace!
Bye for now,
Alvin, the LEARNZ ambassador.
Thursday 6 August
Kia ora,
I can't believe how fast this week has gone. I guess time flies when you're having fun. I have learnt such a lot about the Waterview Connection and enjoyed seeing a completely different side of the project compared to the first field trip.
I was glad the weather was better today so we could go and meet Dennis. Yesterday the wet weather made me appreciate how hard construction work can be. Today however was the perfect day to enjoy the views from high up on the GNRI ramp and meet the mighty Dennis who can not only lift beams but also move along the ramp to place them.
It is now time to return home but I hope you can join me on the next field trip.
See you next time,
Alvin the LEARNZ ambassador.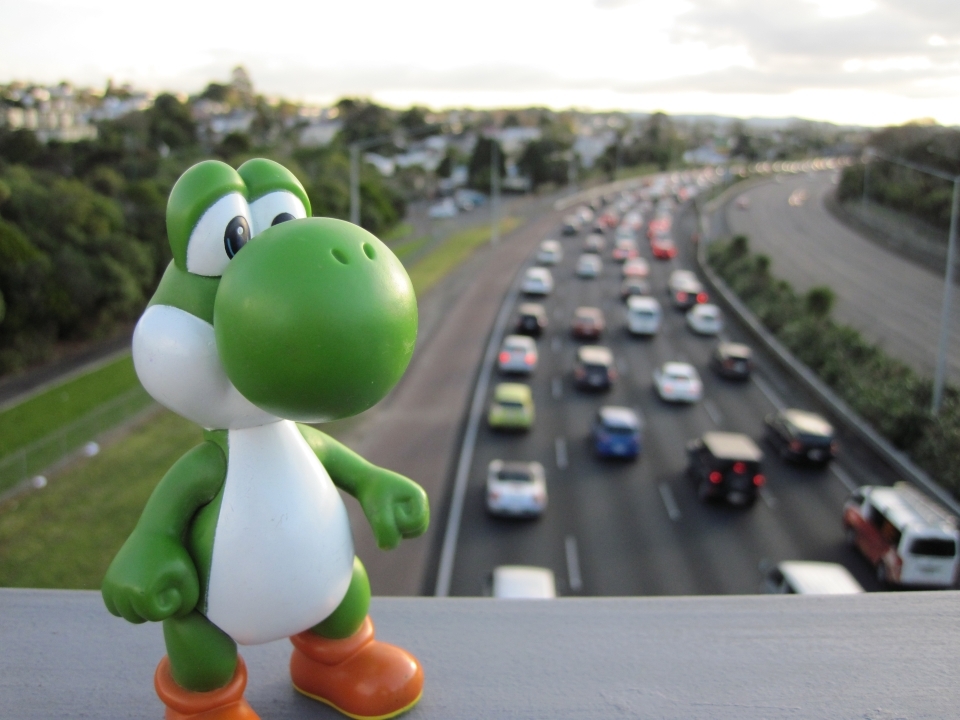 Alvin is looking forward to travelling to Auckland to find out how the Waterview Connection Project is going. Image: LEARNZ.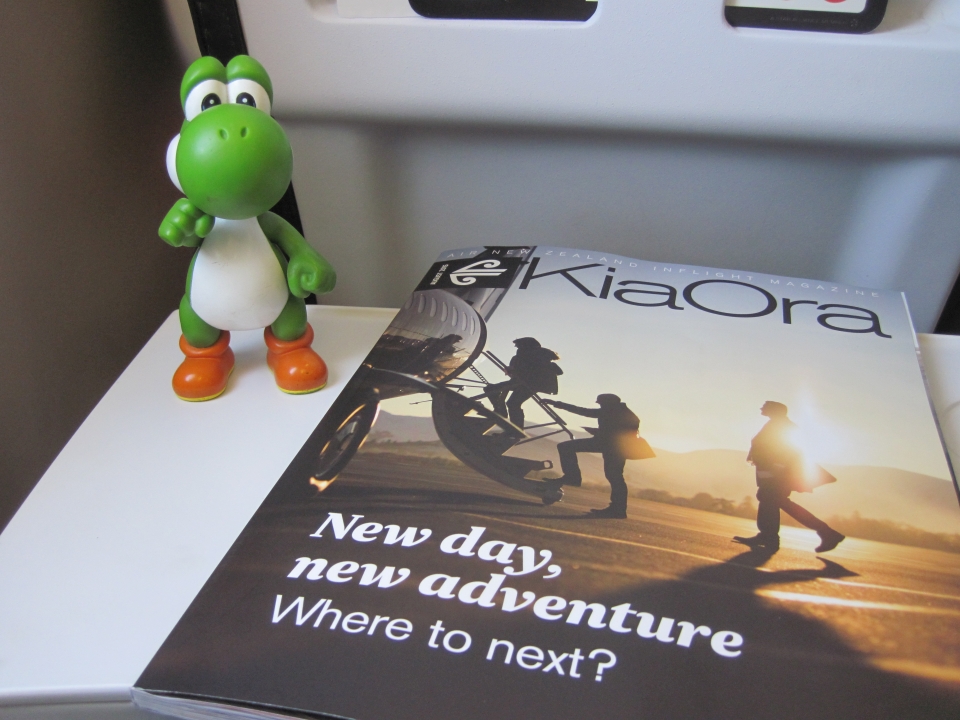 Alvin checks out the Kia Ora Air New Zealand magazine as he heads north to Auckland. Image: LEARNZ.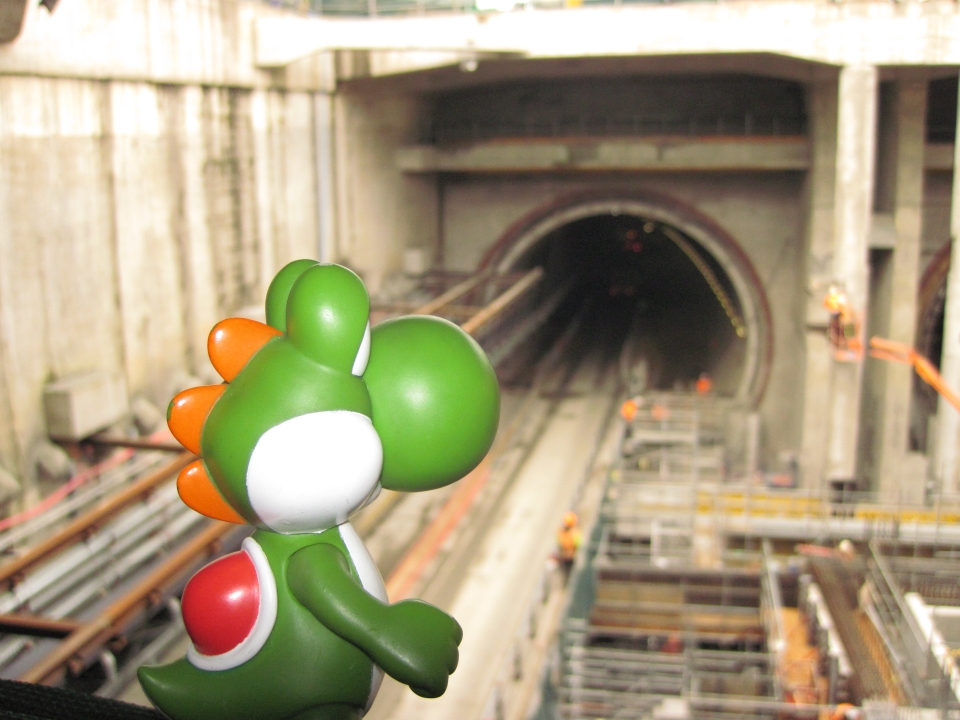 Alvin looks into the second tunnel which Alice is building. Image: LEARNZ.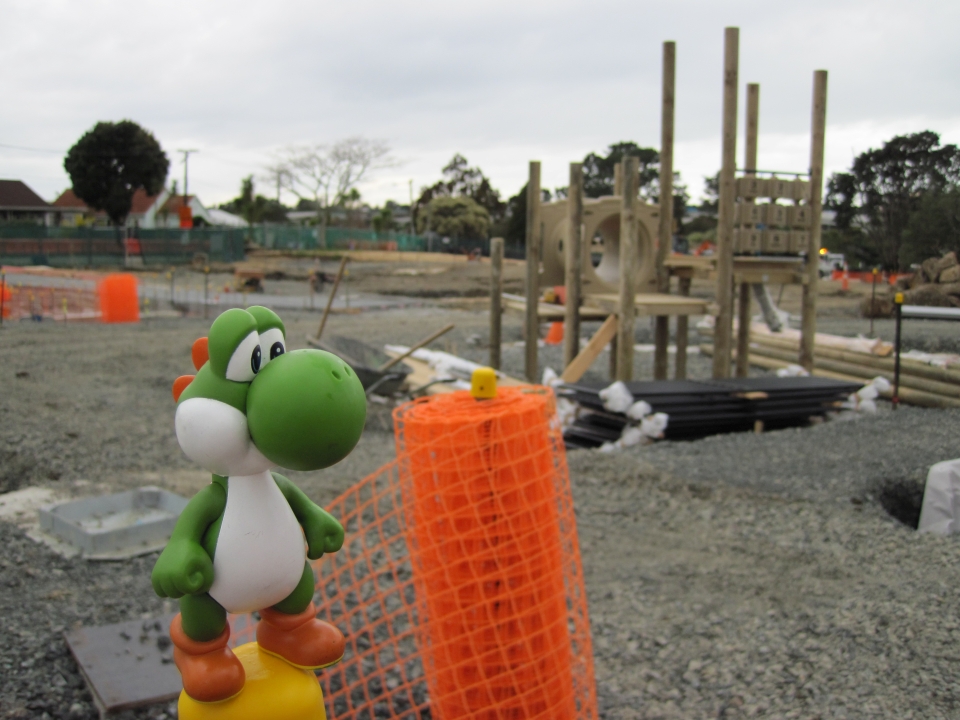 Alvin checks out the new playground that is being built with the help of students from Waterview Primary School. Image: LEARNZ.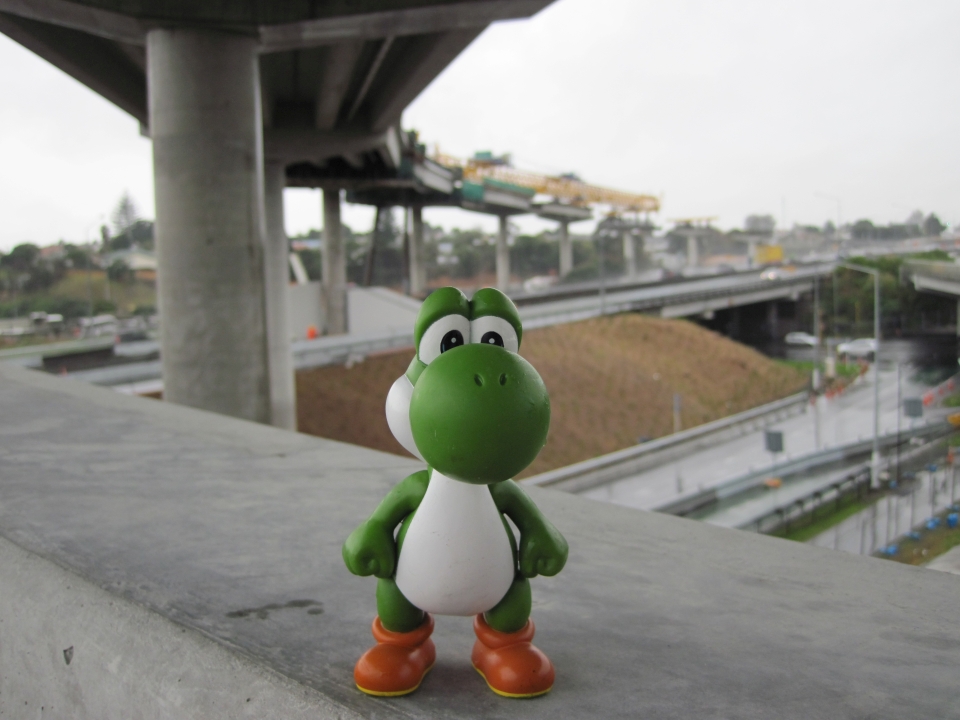 Alvin inspects the work being done on the Great North Road Interchange. Image: LEARNZ.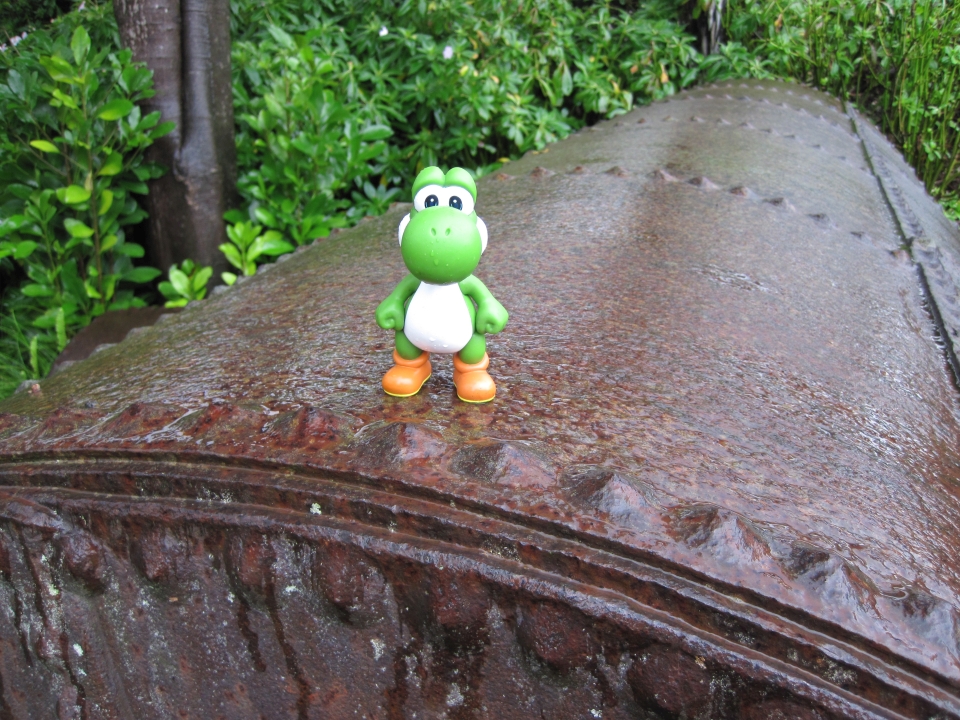 Alvin finds an old boiler from the tannery that used to be found here beside Oakley Creek. Image: LEARNZ.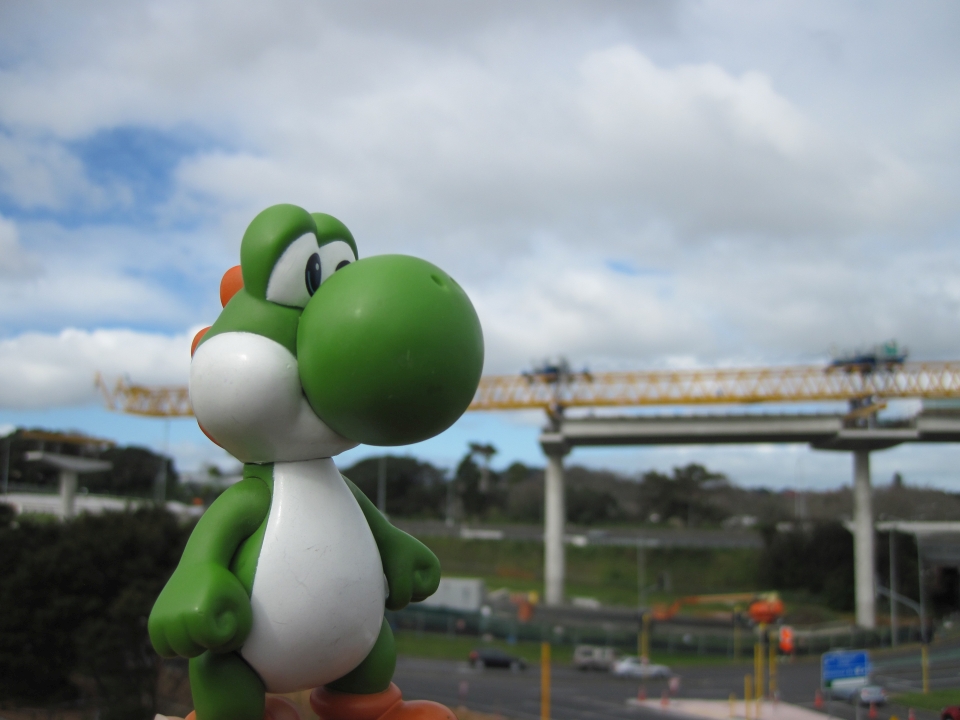 Alvin prepares to meet Dennis, the big yellow gantry crane. Image: LEARNZ.