Diaries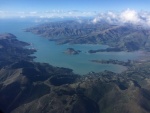 Diary 1 - Monday 21 May 2018: Join Shelley and the ambassadors as they travel from Dunedin to Christchurch to begin the Land, Sky and Space field trip.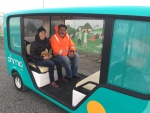 Diary 2 - Tuesday 22 May 2018: Take a look into the future and discover how satellite-based technology could improve the safety of self-driving cars and planes.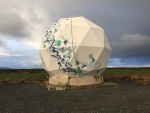 Diary 3 - Wednesday 23 May 2018: Drive south of Invercargill to the Awarua Satellite Ground Station to find out how we can track and receive information from satellites. Launch a drone and discover how the spread of wilding pines can be managed.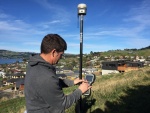 Diary 4 - Thursday 24 May 2018: Meet surveyors from the University of Otago and find out how they make precise measurements and map boundaries. Visit a wetland and see how it has been surveyed and protected.
PDF documents: To view or print out PDF documents you will need the Adobe Acrobat (PDF) Reader. This is available for free from the Adobe website.