Meet Russell Scoones
Job:
Site engineer on the Memorial Park underpass structure.
Job description:
Daily management of site construction teams to ensure work is completed correctly and within timeframes to a high quality. Daily organisation of materials, quality checking, practical problem solving for construction methodologies and proposals for alterations to designs, and lots of teamwork!
Work background:
I have worked on a variety of interesting projects since leaving school and university – from the underpass in Wellington, a runway in the Solomon Islands, and a few projects in Auckland including a bridge, drainage, roads and a public park.
Favourite part of job:
Seeing the daily progress of a project – starting from scratch on a bare site and achieving a build that you are proud to go back to and feel that you played a part in the success.
Least favourite part of job:
Working in the mud and rain in the middle of winter – but the job makes up for it in summer when everyone else is trapped in an office and you can be outside in the sun all day!
Qualifications:
Bachelor of Engineering with First Class Honours (Civil).
Interests outside work:
Surfing, diving, and overseas travel.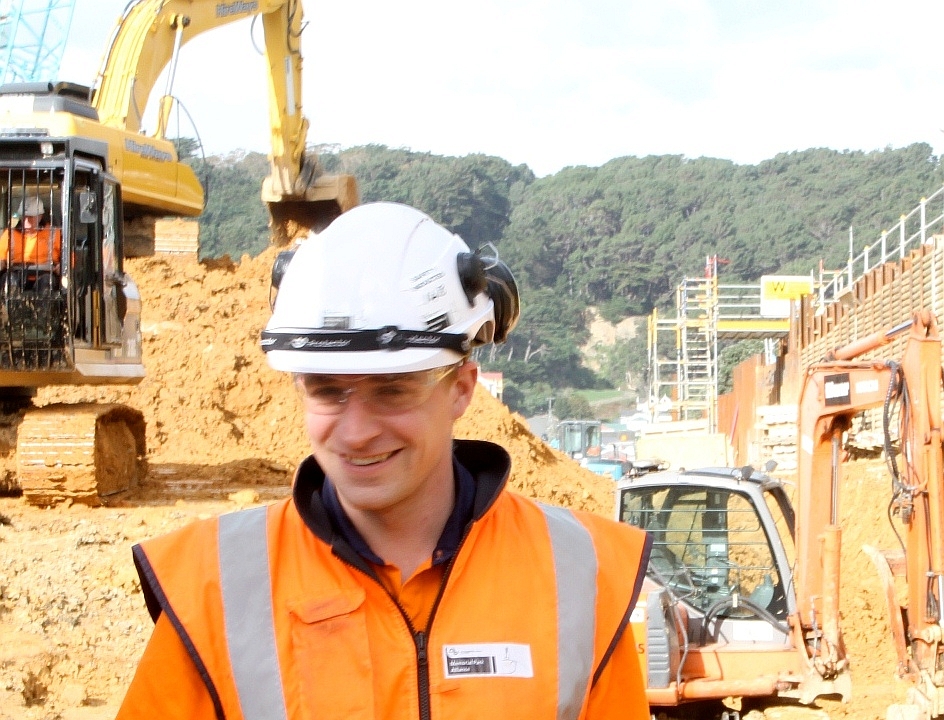 Meet Russell Scoones, a Site engineer on the Memorial Park underpass structure