Ambassador Buggles
Hi there,
I'm Buggles an adventurous little guy who loves sharing in the learning experiences of my friends at Brightwater School.
I get very excited when I'm preparing for a field trip and can't wait for the fun to begin. I am so looking forward to seeing Pukeahu National War Memorial Park because I saw some of the construction back in 2014.
See you in Wellington,
Buggles.
Monday 23 March
Kia ora,
It is hard to believe that it is nearly a year since I was last in Wellington for the Memorial Park 2 field trip. During that trip we saw the tunnel construction and it is amazing to think that now the project is almost complete.
It seemed to take ages to fly all the way from Dunedin to Wellington but I am sure it was quicker than driving. It is good to be back in the Capital and now I'm off to explore.
Catch up with you later,
Buggles.
Tuesday 24 March
Hi everyone,
Well, today I finally saw Memorial Park. It is now called Pukeahu National War Memorial Park. Pukeahu is the Māori name of the area and means sacred hill. I was surprised at how the park looked as though it had been there for ages because the trees were quite big and the grass looked amazing.
I liked the big red sandstone columns that formed the Australian War Memorial. They were really impressive.
I'm off to bed now because we have to be back at the park tomorrow at 4.30am for the dawn ceremony.
See you then,
Buggles.
Wednesday 25 March
Hi there,
We were up at 4am this morning so that we could be part of the dawn ceremony to bless Pukeahu National War Memorial Park so it can be used by the public. Despite the early start it was worth being part of such an important event.
I saw a beautiful bronze statue called Hinerangi unveiled during the ceremony. This statue represents Māori women left behind to keep the home fires burning during times of war. The cloak Hinerangi wears catches the light and looks real.
Well, I should catch up on some zzzs.
See in the morning,
Buggles.
Thursday 26 March
Hi there,
Today was our final day of the field trip. I can't believe how quickly it has gone. We visited the Hall of Memories today which is a special part of the Memorial and was built as a chapel. It has now been earthquake strengthened and restored. There is a statue of a mother and her children to symbolise those left behind in times of war.
We also found out about the Great War exhibition which Weta Workshop is involved in that is opening in time for Anzac Day.
Wel,l I'm looking forward to getting home and catching up with you all.
See you soon,
Buggles.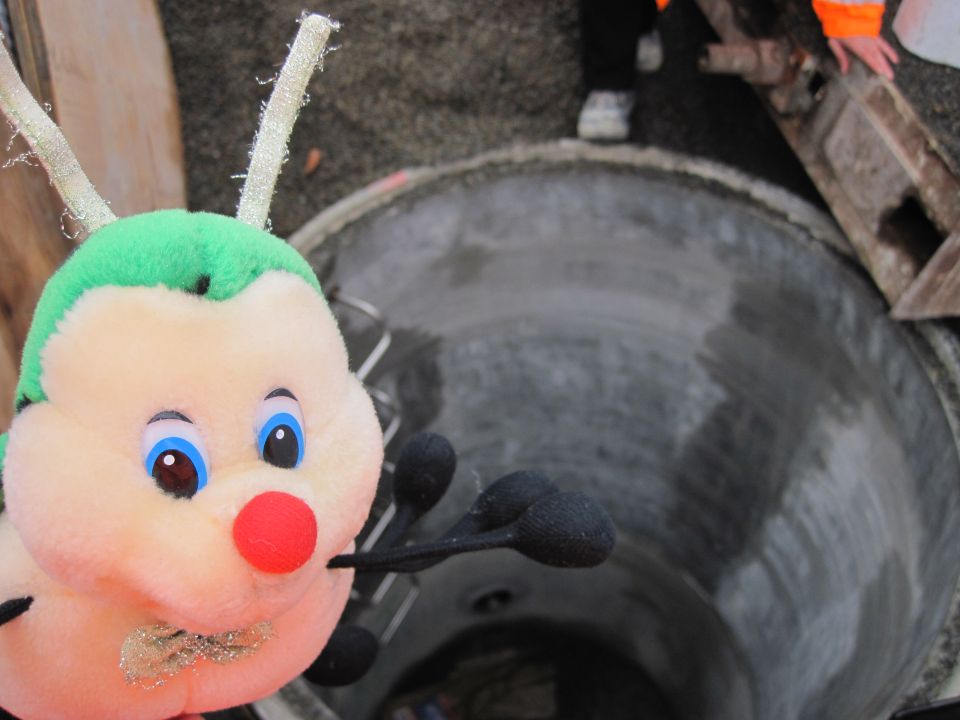 Buggles on the Memorial Park construction site in 2014. Image: LEARNZ.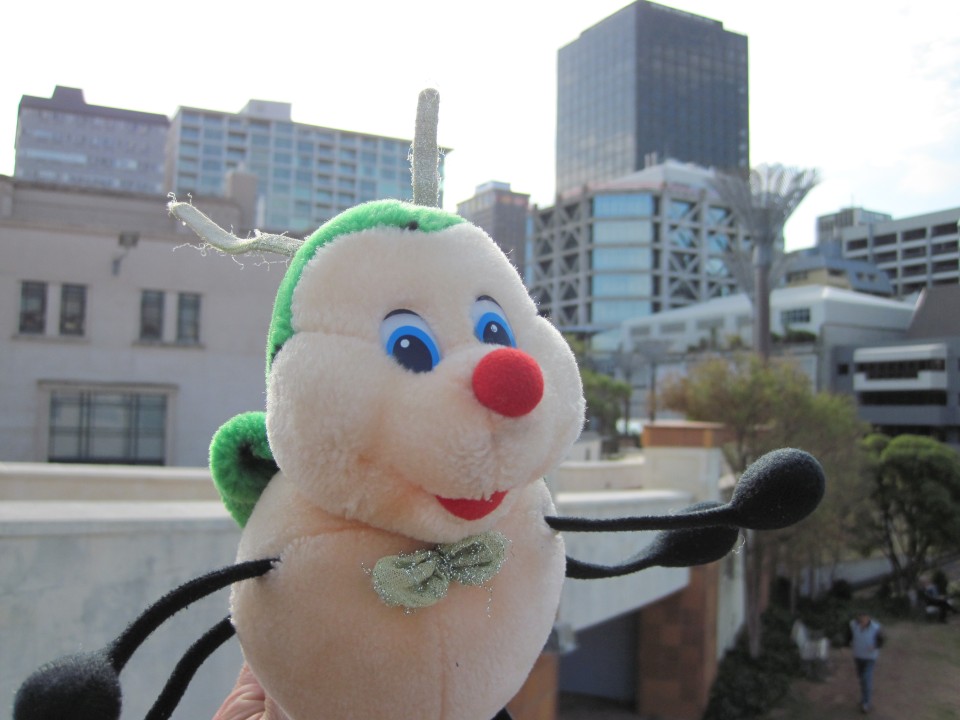 Buggles enjoys a tour of Wellington. Image: LEARNZ.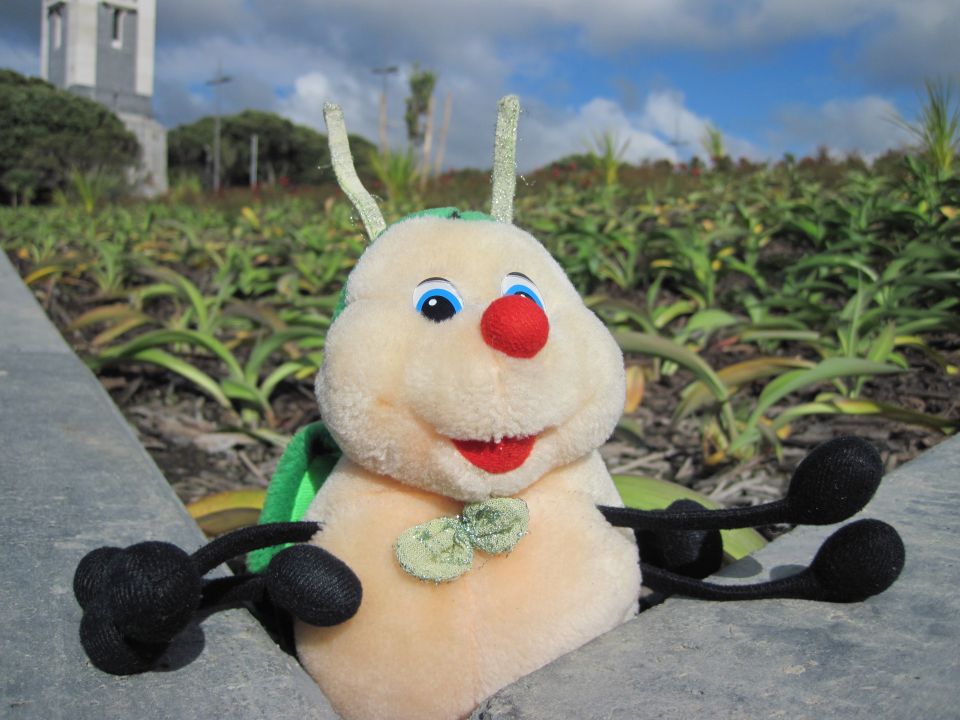 Buggles checks out the native gardens at Pukeahu National War Memorial Park. Image: LEARNZ.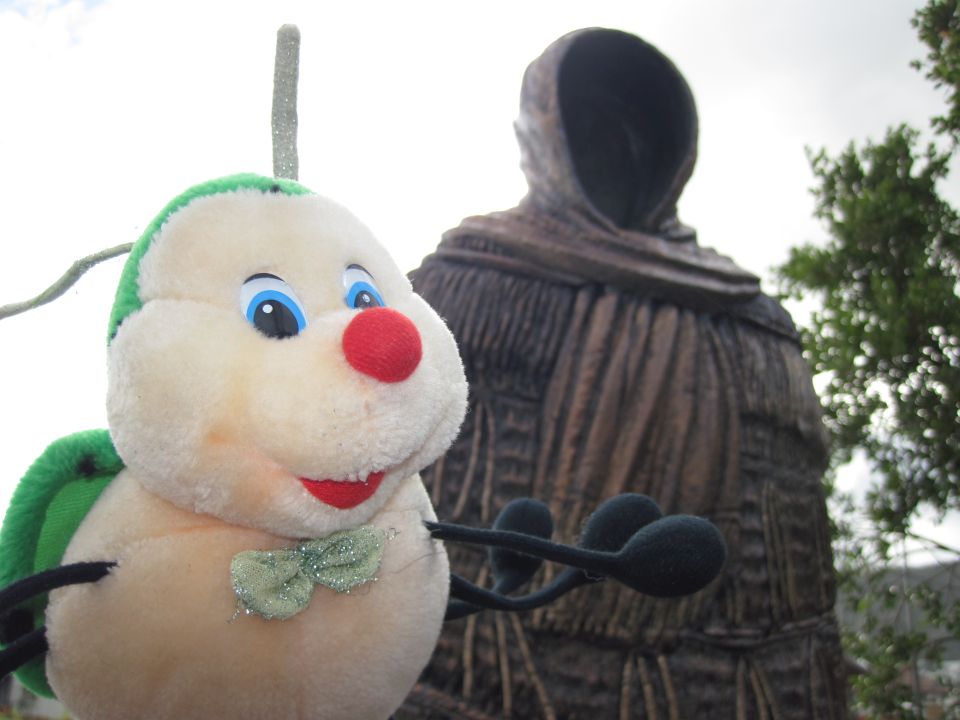 Buggles takes a look at Hinerangi, the statue. Image: LEARNZ.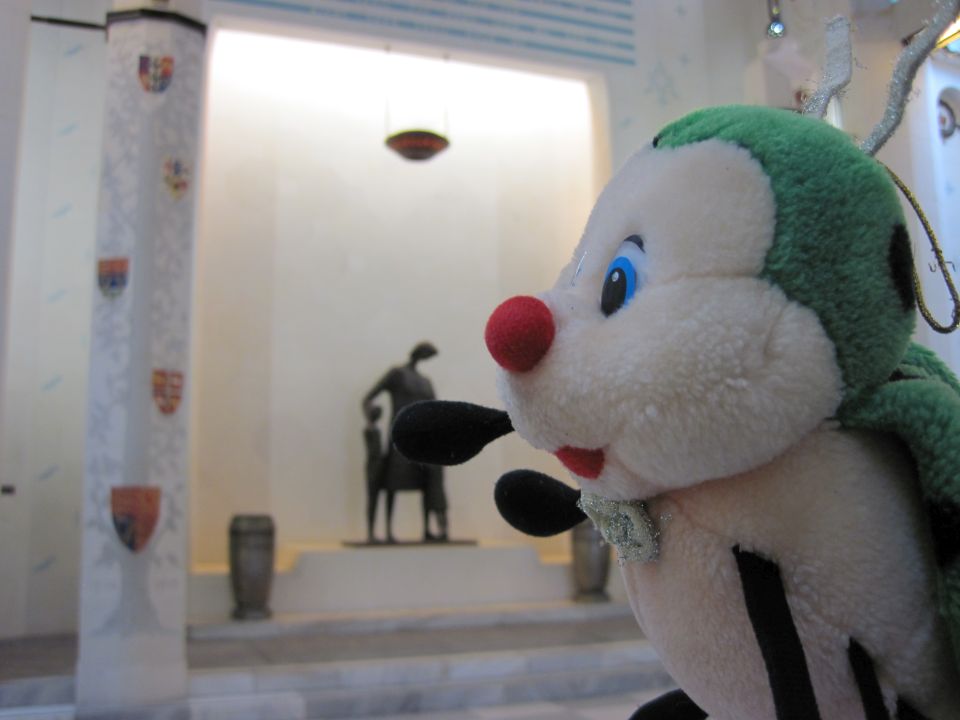 Buggles inside the Hall of Memories at the National War Memorial. Image: LEARNZ.