Ambassador Egbert
Hello everyone, tēnā koutou 
I am Egbert the LEARNZ ambassador. I go on all the trips with Andrew and help look after the other ambassadors from your school.  This is going to be an awesome field trip and I look forward to you joining us and learning lots about Memorial Park.
Best,
Egbert
Monday 10 November
Kia ora tātou
It didn't seem to take very long at all to arrive in Wellington today. It is amazing that you can travel almost 1,000 kilometres in only four hours.

We had a whole row of seats to ourselves for the flight from Auckland to Wellington. They were really comfortable too. We were given a Cookie Time cookie and a cup of tea to dunk it in – yum!

Best,

Egbert
Tuesday 11 November
Kia ora tātou
It was really cool being back on the Memorial Park construction site. There sure have been a lot of changes since I was last here! I got a real thrill going through the tunnel for the first time. It was all over very quickly though. It is not the longest tunnel in the world that's for sure! I guess the whole point of the tunnel is to create the park on top though. I can't wait to see the park when it is finished!
Talk tomorrow.
Best,

Egbert
Wednesday 12 November
Kia ora tātou
Today I learned all about what red poppies symbolise. The ones on the Arras Tunnel wall are huge! I'm sure they don't grow that big in real life.
It was cool to catch up with Matthew Tonks again today. He has been part of every Memorial Park field trip so far. Matthew talked to us about how the tunnel got the name Arras. It is a French place name so needless to say I need to work on my pronunciation- oui oui!
Au revoir,

Le Egbert
Thursday 13 November
Kia ora tātou
It has been another very cool field trip here in Wellington. Each time I come to Memorial Park it looks so different! I am amazed at how fast the Memorial Park Alliance team is working. Of course next time I am here the park will be finished – I am certainly looking forward to that.
I was a bit lonely without any other ambassadors joining me this week! Maybe next time eh?
See you then,
Egbert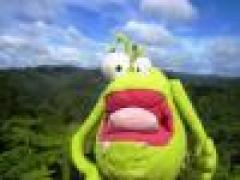 Egbert has been all over New Zealand, even to the Kermadecs. Image: LEARNZ.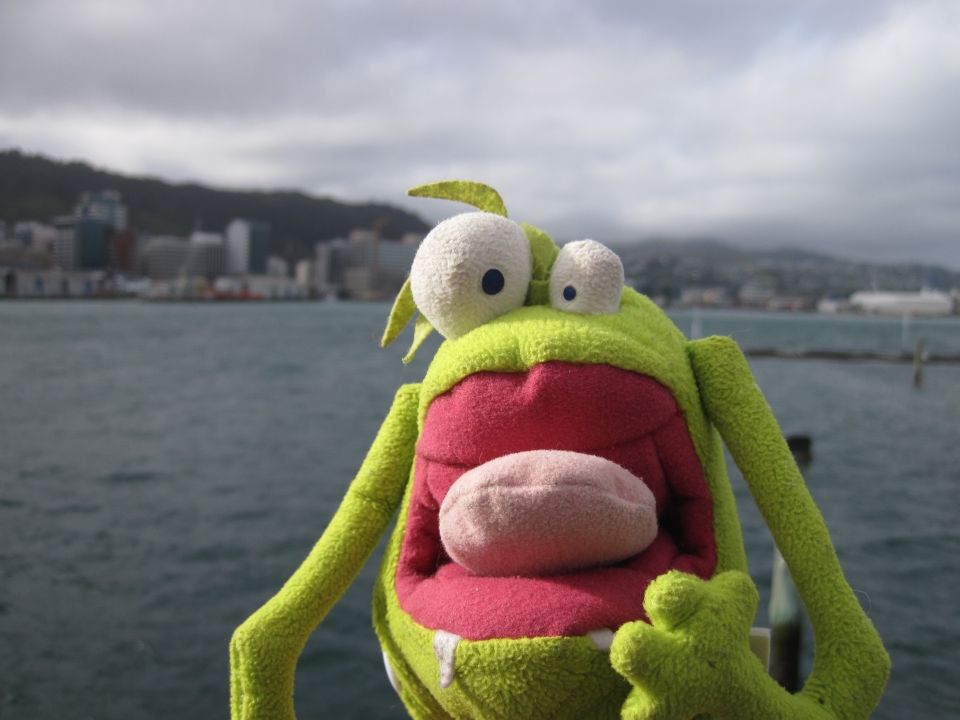 Monday. Egbert checks out the Wellington waterfront. Image: LEARNZ.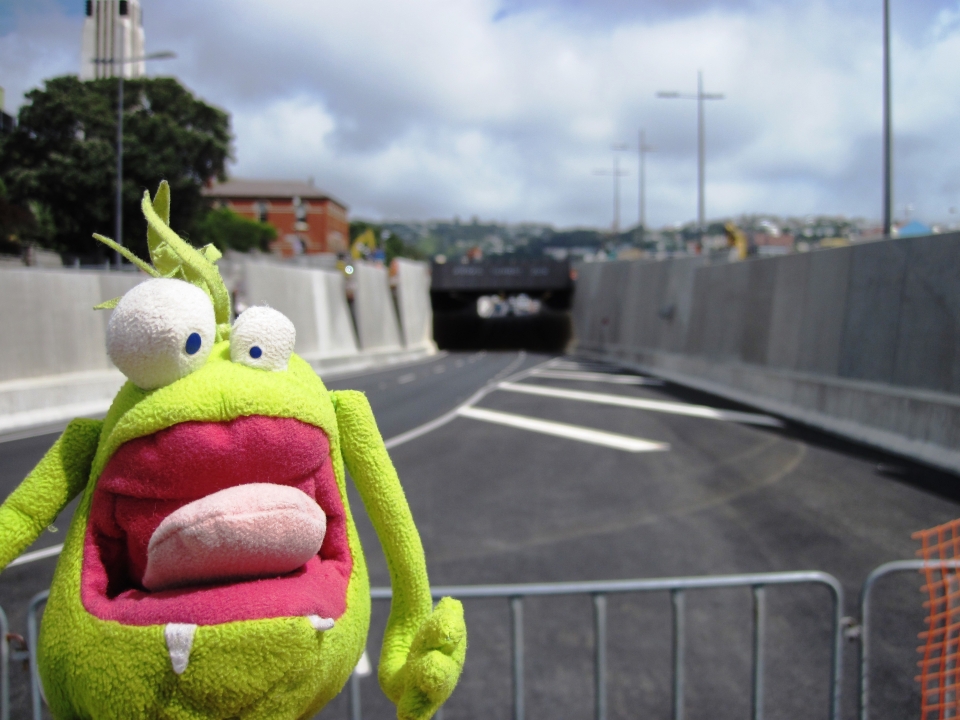 Tuesday. Egbert gives the new Arras Tunnel the thumbs up. Image: LEARNZ.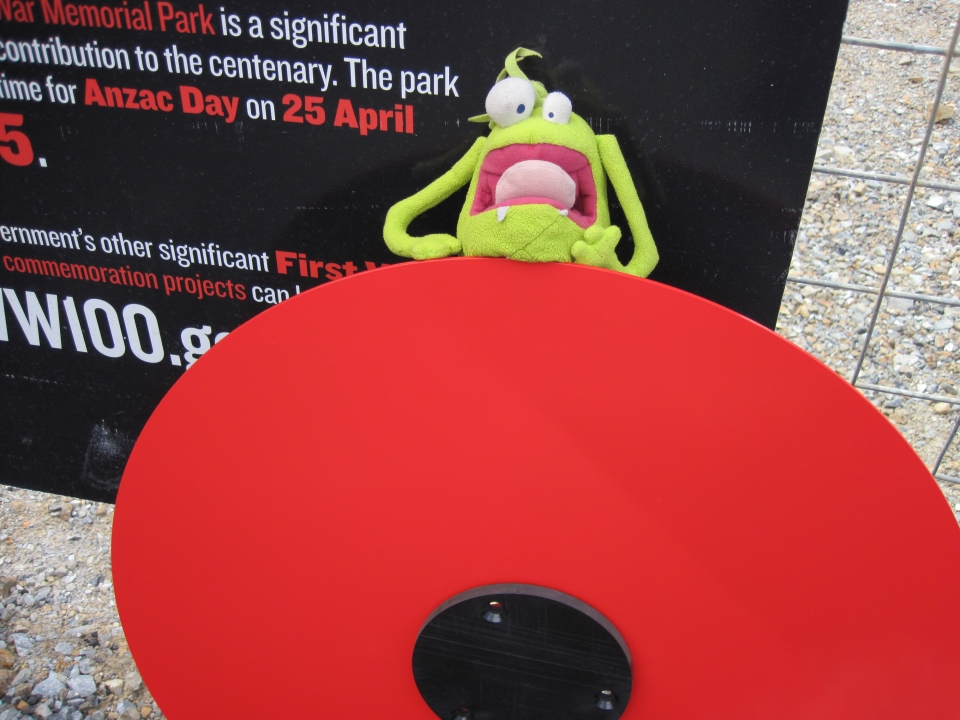 Wednesday. Egbert gets up close and personal with a Memorial Park Alliance poppy. Image: LEARNZ.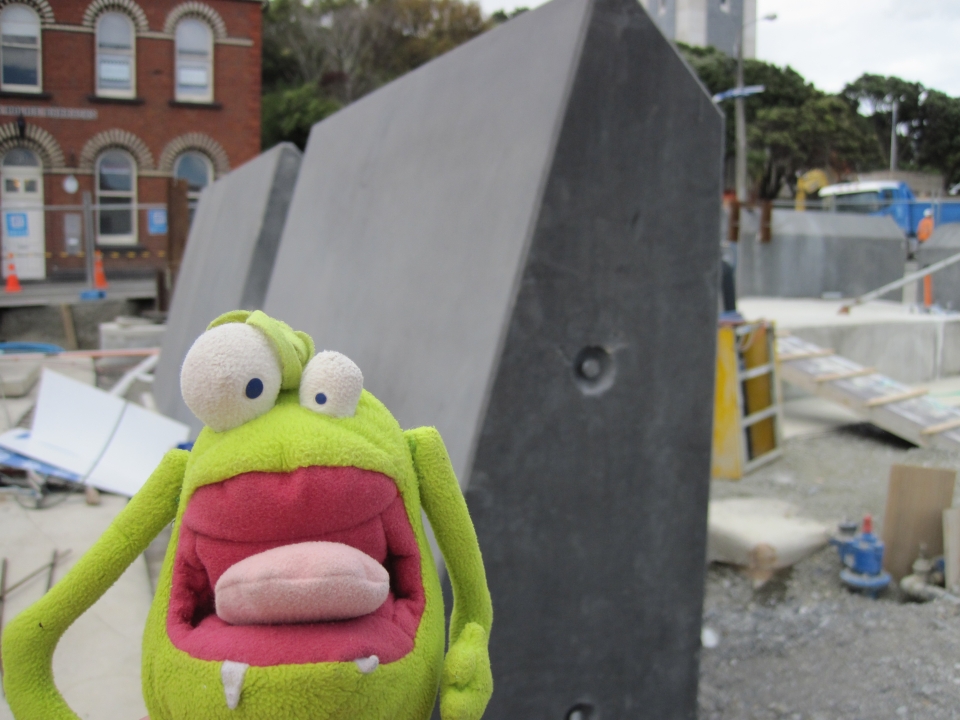 Egbert stands in front of a massive 15.8 tonne concrete pillar being used to help shape Memorial Park. Image: LEARNZ.