Ambassador Albert
Hello everyone,
I am Albert, a little blue penguin/kororā from the Palliser Bay coastline of the Southern Wairarapa. I represent all 26 students of Pirinoa School. I am lucky enough to be going on another LEARNZ field trip having just returned from the Rakiura | Stewart Island Great Walk field trip. I'm looking forward to exploring New Zealand's capital city and learning more about the Memorial Park project in Wellington. I don't suppose many of my blue penguin cousins have been to the big city, so I feel pretty special!
Talk soon,
Albert.
Monday 18 November
Hi there,
It was a great day to travel today. The weather was warm and calm so flying was a breeze. We had a smooth landing but there wasn't much of a view. 
We made up for our lack of scenery on the flight by exploring Wellington. Kowhai Kea the ambassador from Clifton Terrace Model School showed us around his city. There are so many cool things to see and I thought the harbour looked like the perfect place for a few blue penguins.
Tomorrow we are off to see how construction is going on the Memorial Park Project.
See you there,
Albert.
Tuesday 19 November
Hi all,
It was an amazing day in Wellington today and I am almost overheated. I was able to explore the Memorial Park construction site and gosh it is a busy place. From Mount Cook/Pukeahu you can look across the city so it's not surprising that this area has a long history of being used for defence.
I learnt that the National War Memorial was first opened in 1932 and only included the Carillon Tower. Later, the Hall of Memories and Tomb of the Unknown Warrior were included. The plan was always to have a Memorial Park too but times were tough and then the Second World War happened. It is fantastic that Memorial Park can finally be constructed.
After our huge climb up the Carillon I am exhausted so I'll catch you tomorrow.
Bye for now,
Albert.
Wednesday 20 November
Hi folks,
It was such an exciting day today, we went inside the construction zone and were even able to drive a digger. A huge 2,700 truck and trailer loads of earth have been excavated to create the trench which will form the Buckle Street Underpass. It is amazing that it has only taken about five months for all this material to be removed.
Inside the trench everyone was hard at work. With the deadline of Anzac Day 2015 it is no wonder that everyone is so busy.
Catch up with you tomorrow.
Albert.
Thursday 21 November
Kia ora,
I can't believe how lucky we have been this week. Every day we have had amazing weather and been able to get close to the action on the construction site. Today I saw a massive boring machine drilling holes for the piles to anchor the tunnel.
I also saw how dirty water from the bottom of the trench is treated to make it clean again. Water is left in huge tanks until the dirt sinks to the bottom, leaving clean water above.
Well, it has been an action packed week and I can't wait to get home so I can share my adventures with my classmates.
See you soon,
Albert.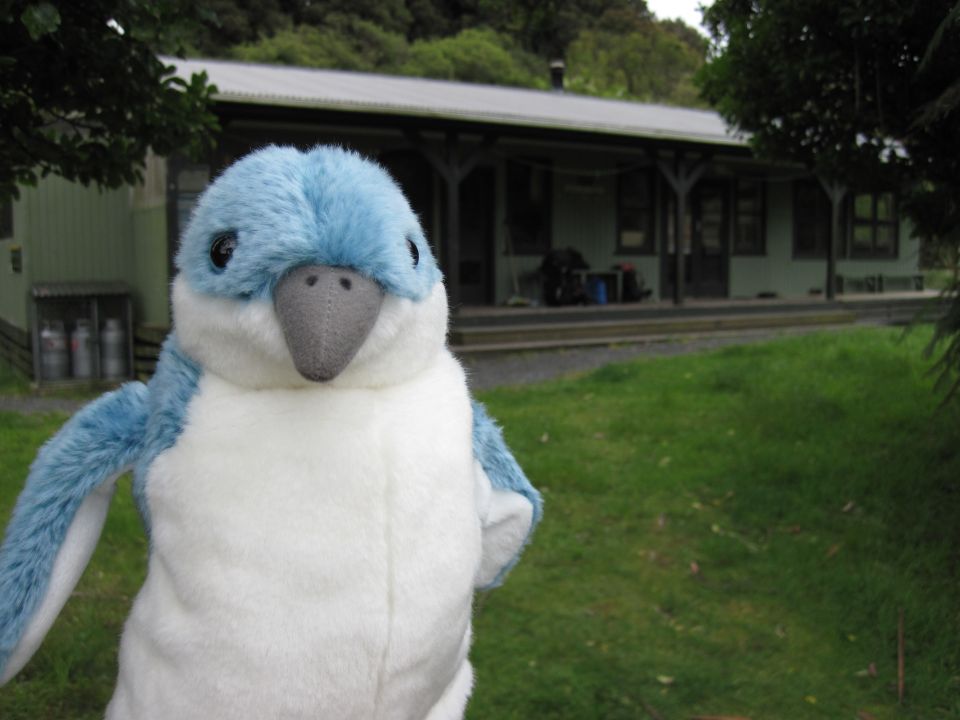 Meet Albert the ambassador from Pirinoa School. Image: LEARNZ.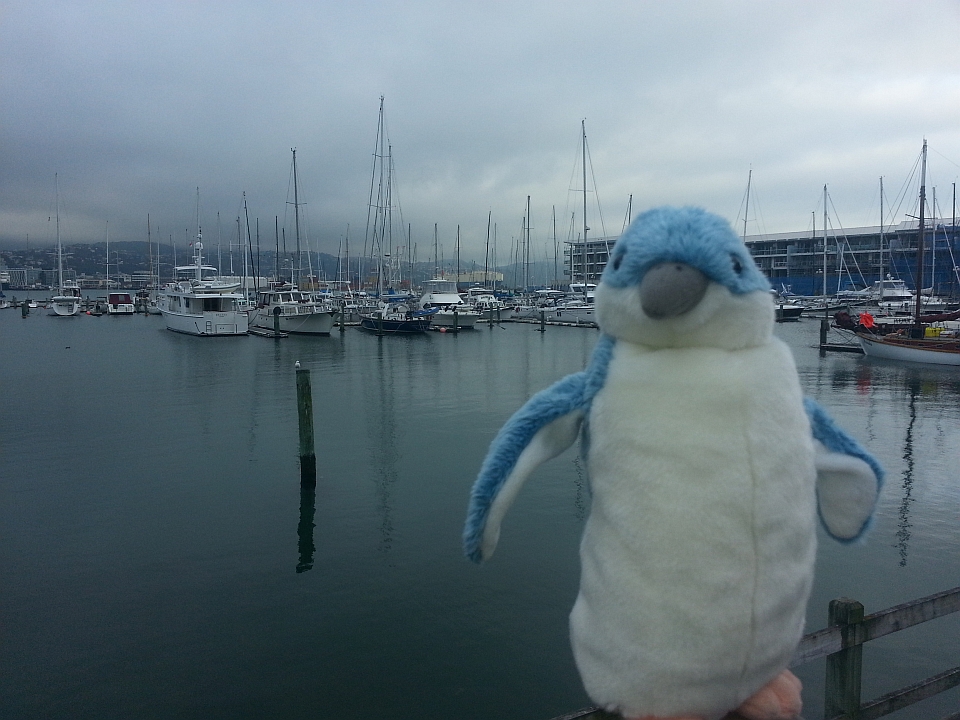 Ambassador Albert enjoys exploring Wellington's waterfront. Image: LEARNZ.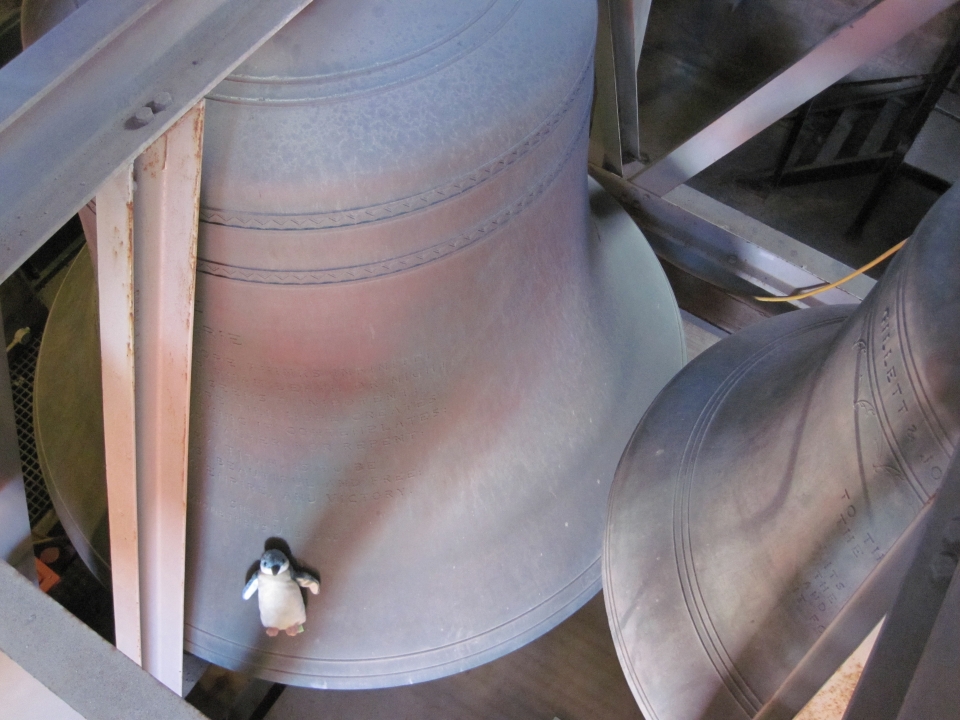 Albert is dwarfed by the size of one of the huge bells that make up the Carillon. Image: LEARNZ.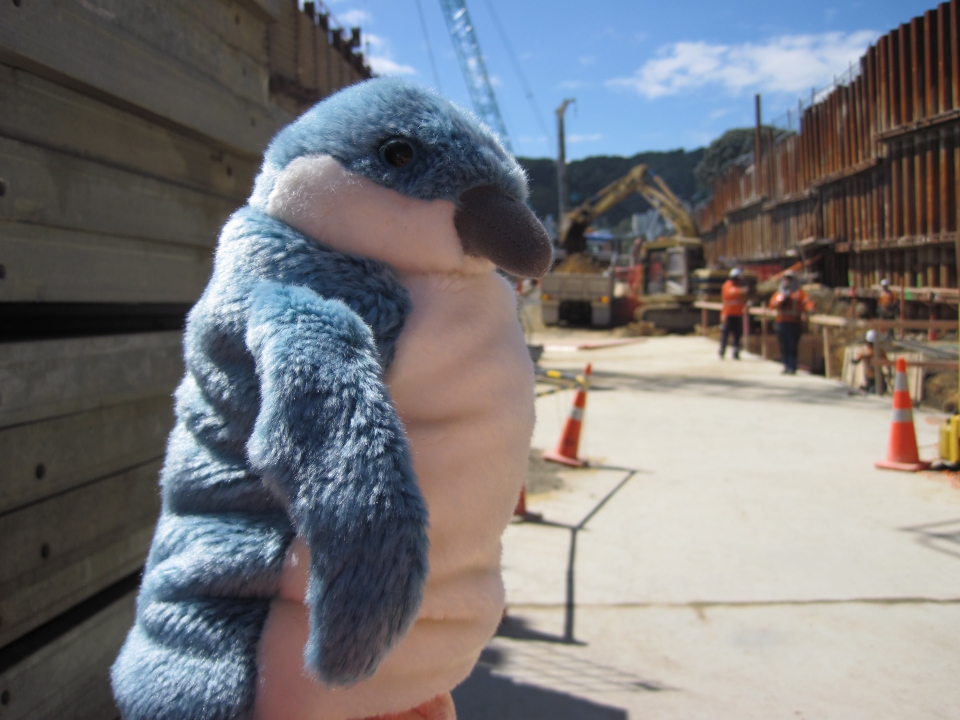 Albert looks inside the trench that will form the Buckle Street Underpass. Image: LEARNZ.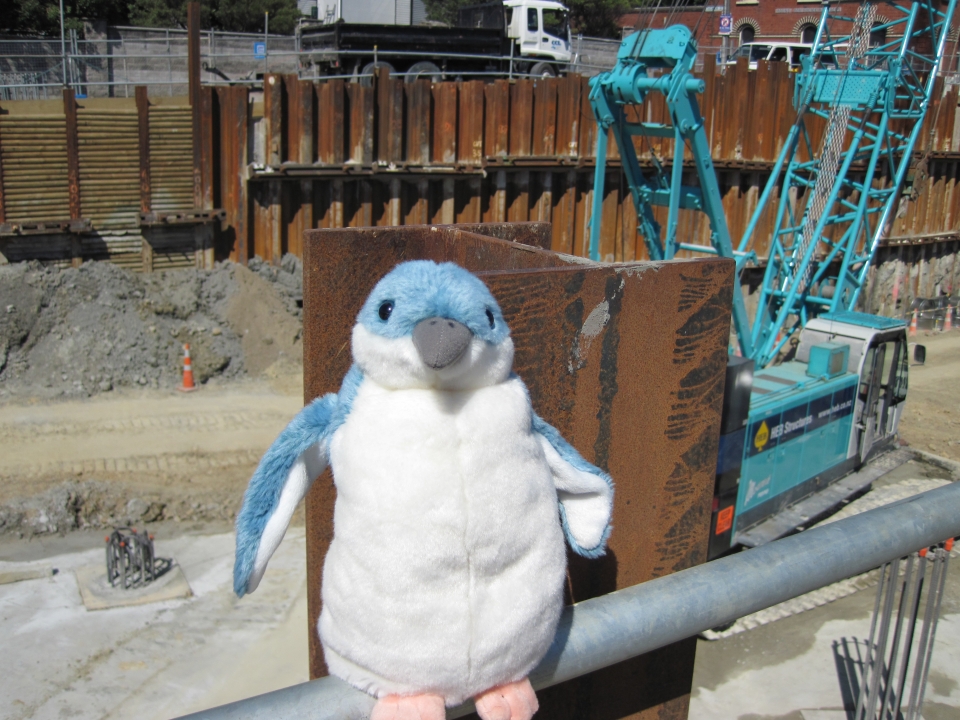 Albert stands beside one of the king posts which support the retaining wall. Image: LEARNZ.