Diaries
Links to Diaries will go here during the field trip. The first diary will be from the travel day on Monday 28 August and will be online on Tuesday 29 August.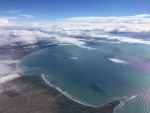 Diary 1 - Monday 28 August. Join Shelley as she travels from Dunedin to Wellington to begin the Finding Resilience field trip.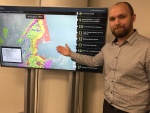 Diary 2 - Tuesday 29 August. Stand on the Wellington Fault and discover which areas are at risk from earthquakes and how to be more resilient to this risk.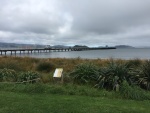 Diary 3 - Wednesday 30 August. Explore coastal areas of Wellington and look at tsunami risk. Find out what to do if there is a tsunami and how technology is helping to prepare for tsunami.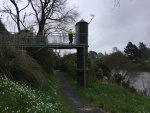 Diary 4 - Thursday 31 August. Drive out to the Hutt River to find out how to identify and map flood-prone areas. See how this information can be applied to help people stay safe.
PDF documents: To view or print out PDF documents you will need the Adobe Acrobat (PDF) Reader. This is available for free from the Adobe website.