Diaries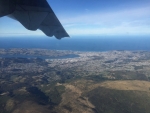 Diary 1 - Monday 13 June. Travel from Dunedin to Wellington to begin the Location field trip.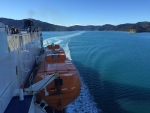 Diary 2 - Tuesday 14 June. Jump aboard the Kaitaki Interislander ferry and see how electronic nautical charts and other technology is used to safely navigate at sea. Then head back to Wellington to explore the Unfolding the Map exhibition.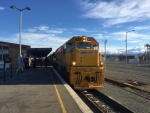 Diary 3 - Wednesday 15 June. See how GPS and GIS are used to locate and track trains at the Wellington Train Control Centre and enjoy a train ride to Masterton.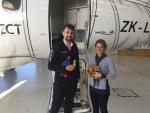 Diary 4 - Thursday 16 June. Join members of the Life Flight Trust emergency air services team and fly over Wellington using the latest location-based technology to follow your flight plan.
PDF documents: To view or print out PDF documents you will need the Adobe Acrobat (PDF) Reader. This is available for free from the Adobe website.