Diaries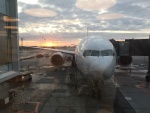 Diary 1 - Monday 27 - Tuesday 28 August: Join Shelley and the ambassadors as they make the long journey from New Zealand to Iceland to begin the Natural Hazards field trip.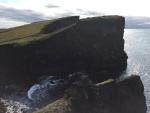 Diary 2 - Wedesday 29 August: Drive out to the Reykjanes Peninsula Geopark to explore geological features and discover how Iceland formed. Compare Iceland and New Zealand and find out how Icelanders insure against damage from natural disasters.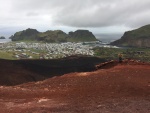 Diary 3 - Thursday 30 August: Take the ferry across to Heimaey Island on the south coast of Iceland. Climb Eldfell and discover how the eruption of this volcano nearly destroyed the town of Heimaey.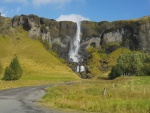 Diary 4 - Friday 31 August: Go back in time to see how Iceland formed. Then complete an ash hunting mission to locate ash from the 2010 Eyjafjallajökull eruption and find out how this eruption affected people living in the area.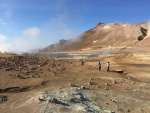 Diary 5 - Monday 3 September: Hike up a volcano and find out about how the different volcanoes in the Krafla system formed. Explore a geothermal area and discover the benefits of living in a volcanically active area.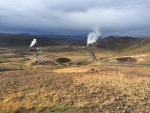 Diary 6 - Tuesday 4 September: Spend the day exploring the Krafla Power Station. Find out how scientists will drill into magma to generate electricity and improve their understanding of volcanoes.
PDF documents: To view or print out PDF documents you will need the Adobe Acrobat (PDF) Reader. This is available for free from the Adobe website.