Ambassador Tōtara Tuatara
<- Homepage: Natural Hazards: Our Taupō supervolcano
---
Tēnā koutou,
I'm Totara and I've been around since time began. I like to sit around in the sun and dream. I enjoy hanging with my dinosaur friends, but I'm looking forward to making new friends at Papakōwhai School and sharing my adventures with them. I can't wait to head away on the Natural Hazards field trip to find out more about supervolcanoes.
See you soon,
Tōtara.
Monday 26 August
Haere mai and welcome to the Taupō Volcanic Zone,
We had a smooth flight north from Dunedin. There was hardly plenty of cloud but I still enjoyed some amazing views out over our stunning country. It wasn't hard to imagine the huge forces that shape our Earth when we flew over towering mountains. We are lucky enough to be staying at Iramoko Marae north of Rotorua. It felt really special to be welcomed on to the marae and meet the Tangata Whenua.
Tomorrow we will begin our journey across the Taupō Supervolcano.
See you there,
Totara.
Tuesday 27 August
Kia ora,
It was a much nicer day to be out and about today and we made the most of it by exploring different parts of the Taupō supervolcano. I learned that the Taupō supervolcano is huge and is actually a whole system of volcanoes. The last super eruption was about 25,500 years ago but smaller eruptions happen much more often. Tomorrow we are heading to the Tūrangi Volcanic Centre.
See you then,
Tōtara.
Wednesday 28 August
Kia ora,
We continued our journey across our supervolcano today. We visited the mudpools at Waiotapu and I had a great time watching the mud bubble, it makes such a cool sound! We then headed to the Volcanic Activity Centre in Tūrangi. I learned about some of the hazards caused by volcanoes. I discovered that ash can be really abrasive, but it isn't toxic. I don't think I would want to breathe it in though.
Tomorrow we are heading to Te Papa in Wellington.
See you there,
Tōtora.
Thursday 29 August
Kia ora,
I can't believe it is the last day of the field trip. We have travelled such a long way and learned so much. We made the most of our remaining time in Wellington by visiting the GeoNet monitoring centre and Te Papa. I found out how to make different types of volcanic rocks by using different rock recipes. I discovered that pumice erupts during violent eruptions where magma has lots of silica and gas in it.
It has been a fantastic field trip but I'm missing you all and can't wait to get home to tell you more about my adventures.
See you soon,
Tōtora.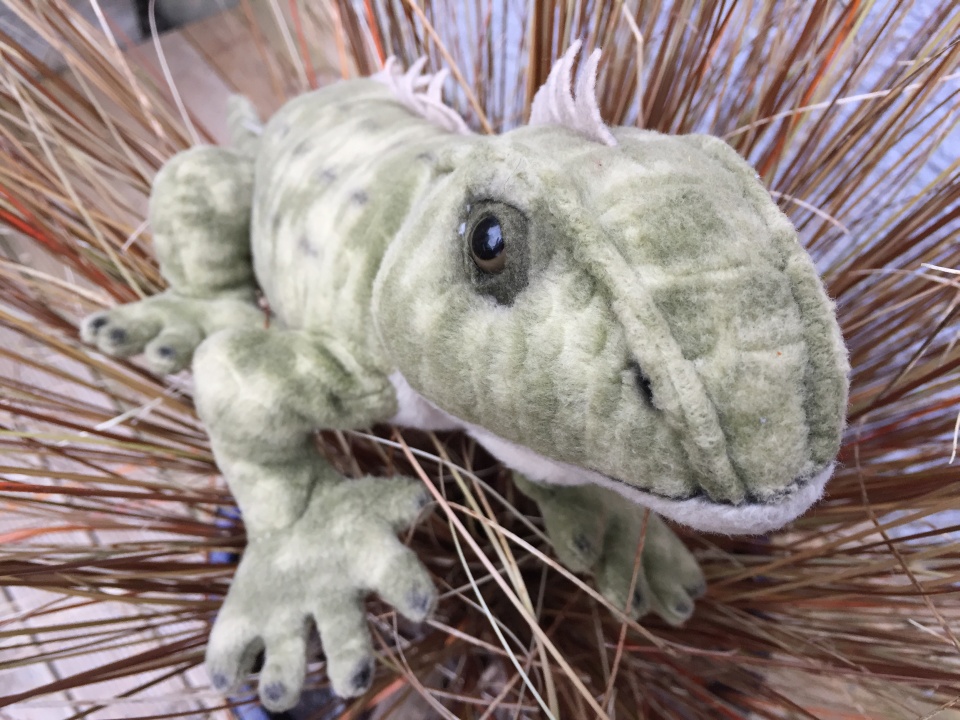 Tōtara is looking forward to the Natural Hazards field trip. Image: LEARNZ.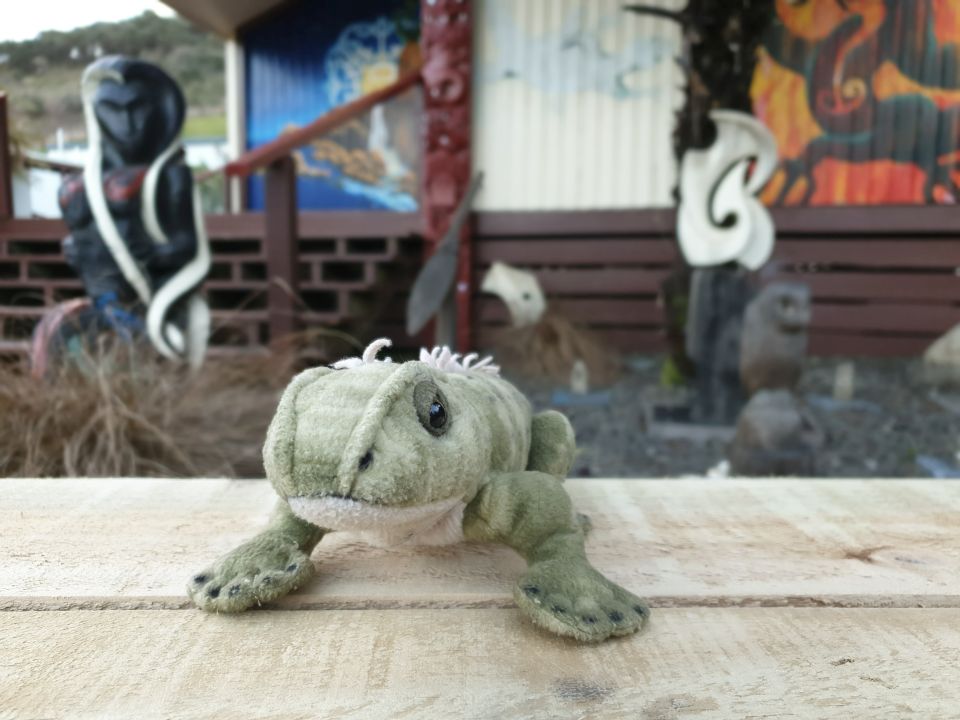 Tōtara explores Iramoko Marae where he will be staying on the first night of the field trip. Image: LEARNZ.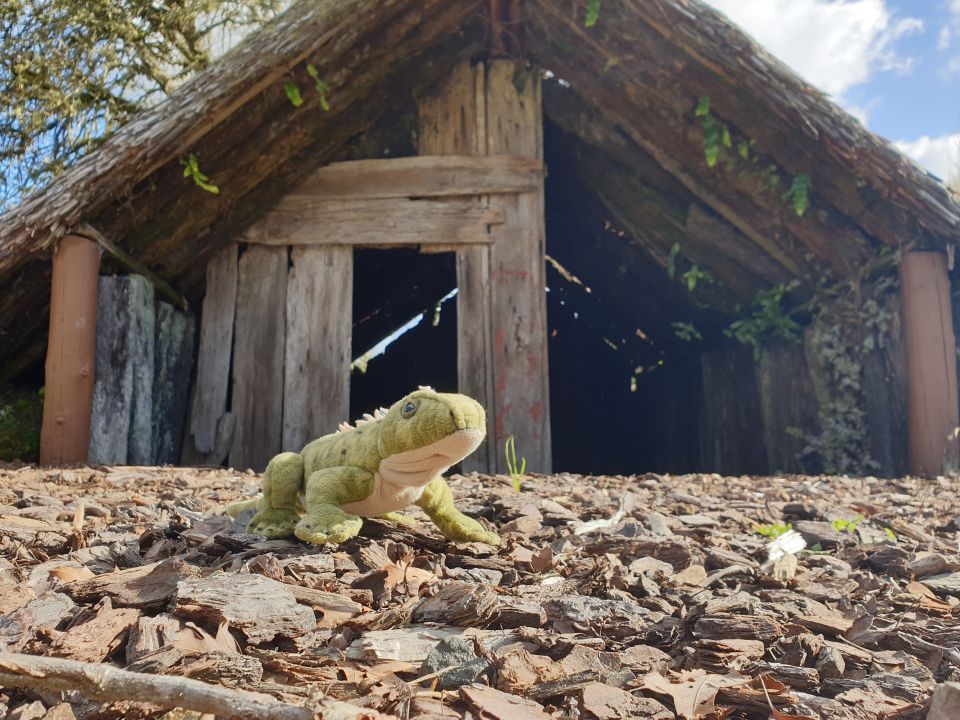 Tōtara takes a look at a whare buried during the Tarawera eruption. Image: LEARNZ.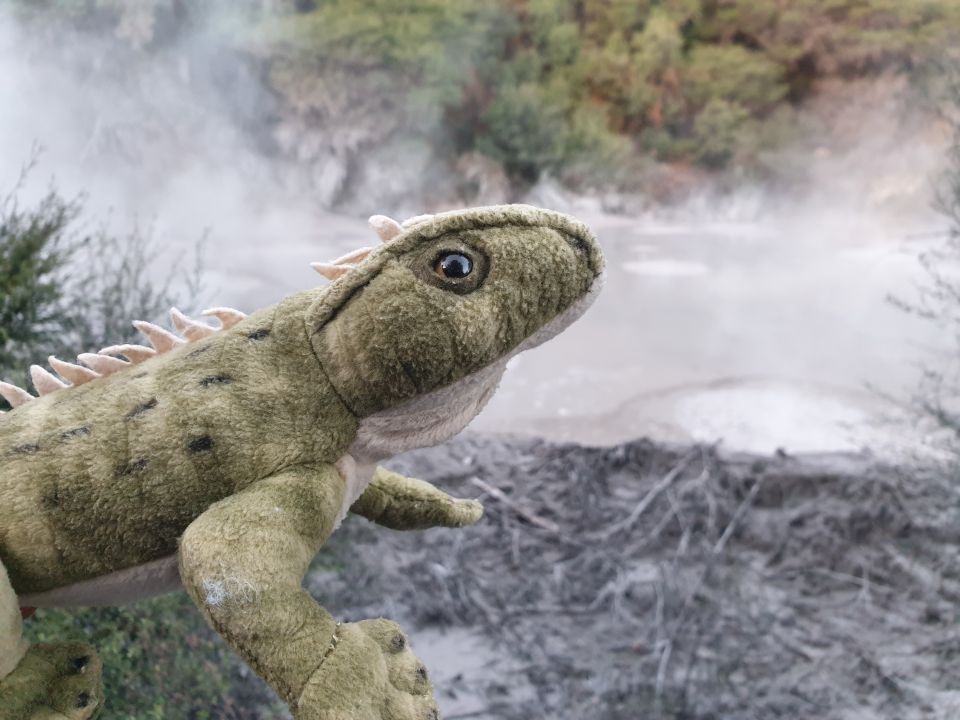 Tōtara discovers the mud pools at Waiotapu. Image: LEARNZ.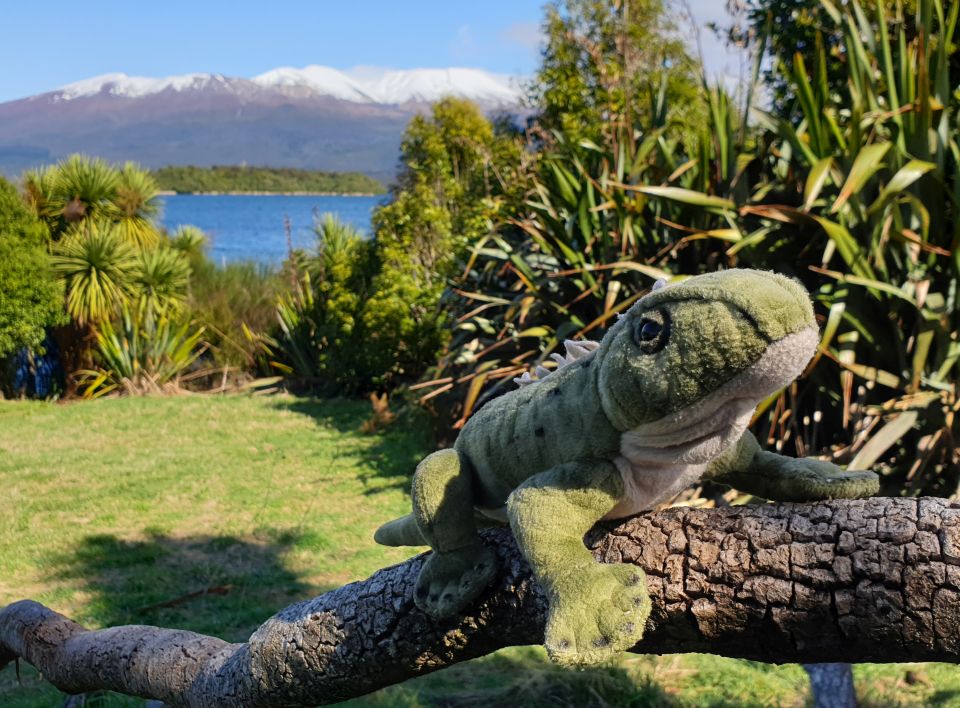 Tōtara explores Opotaka near Mount Tongariro. Image: LEARNZ.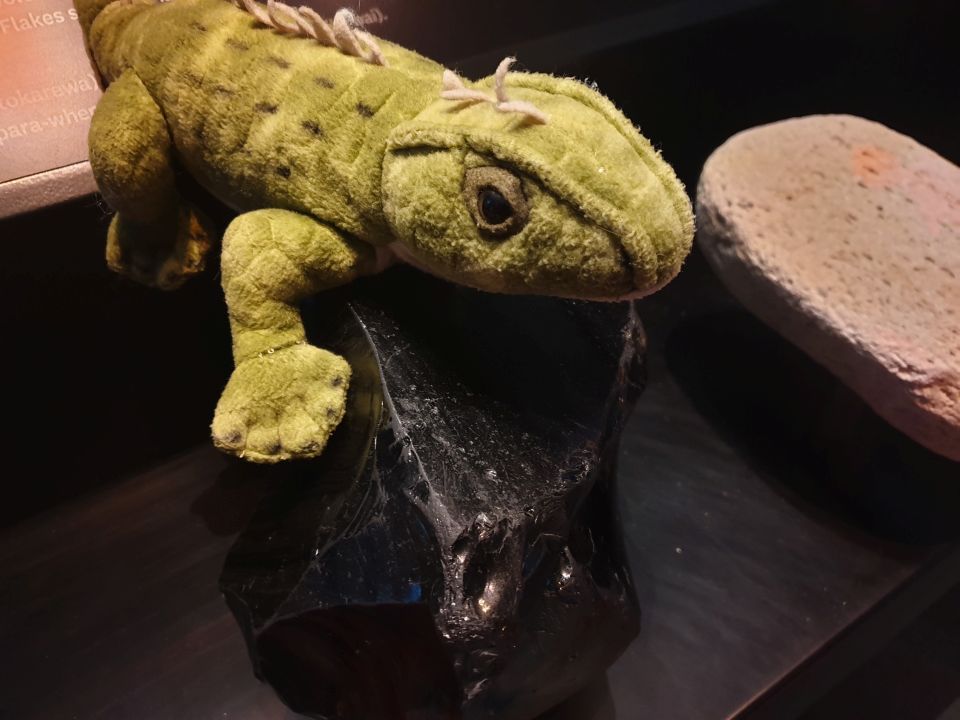 Tōtara finds out how to make some obsidian and pumice rock at Te Papa. Image: LEARNZ.