Ambassador Māia
<- Homepage: Natural Hazards: Our Taupō supervolcano
---
Kia ora,
I'm Māia the kea. My name means bold in Māori. Like most kea I love to give things a go and am often curious and a little mischievous. I am the ambassador that travels all over the place with Shelley the LEARNZ field trip teacher. I love getting out and about on adventures.
I am at home in the mountains so I'm looking forward to heading up to the volcanoes of the Central North Island.
See you there,
Māia.
Monday 26 August
Kia ora koutou,
I have been looking forward to this trip for ages. Being a South Island bird, I love to explore the North Island. I am a bit nervous about being in the land of volcanoes though. At least the South Island doesn't have any active volcanoes, just lots of earthquakes! We knew we had landed in Rotorua because we could smell rotten eggs. This smell comes from the hydrogen sulphide released from the ground in this geothermal area.
Tomorrow we are going to explore the Taupō Supervolcano.
Wish me luck,
Māia.
Tuesday 27 August
Kia ora,
Today was perfect weather for volcano hunting. We had a beautiful view of Whakaari and Mount Pūtuaki before heading to Mount Tarawera. It was hard to imagine this mountain erupting. The Tarawera eruption of 1886 is the largest eruption in recent New Zealand history; it killed over 100 people, buried an entire village and destroyed the famous Pink and White Terraces.
Tomorrow we are off to explore more of the Taupō supervolcano.
Bye for now,
Māia, the LEARNZ ambassador.
Wednesday 28 August
Kia ora,
I can't believe it has taken us two days to travel across the Taupō supervolcano. I now realise just how big this volcanic system is. Lots of eruptions have happened in this area and everywhere we went Graham pointed out different features created by past eruptions. It was neat to see the volcanoes of Tongariro, Ngauruhoe and Ruapehu. These volcanoes are very active but are not part of the Taupō supervolcano.
Tomorrow we will find out how volcanoes are monitored.
See you then,
Māia.
Thursday 29 August
Kia ora,
We arrived in Wellington last night and spent today at the GeoNet Monitoring Centre and Te Papa. It was so cool seeing the new Te Taiao exhibit. I watched a huge animation of the Taupō supervolcano over the last 27,000 years. It was incredible to see how much ash and pumice erupted during the last super-eruption. It was also neat seeing how Lake Taupō formed. I'm exhausted after all my travels but it has been a fantastic week.
Hope to see you on another field trip soon.
Mā te wā,
Māia.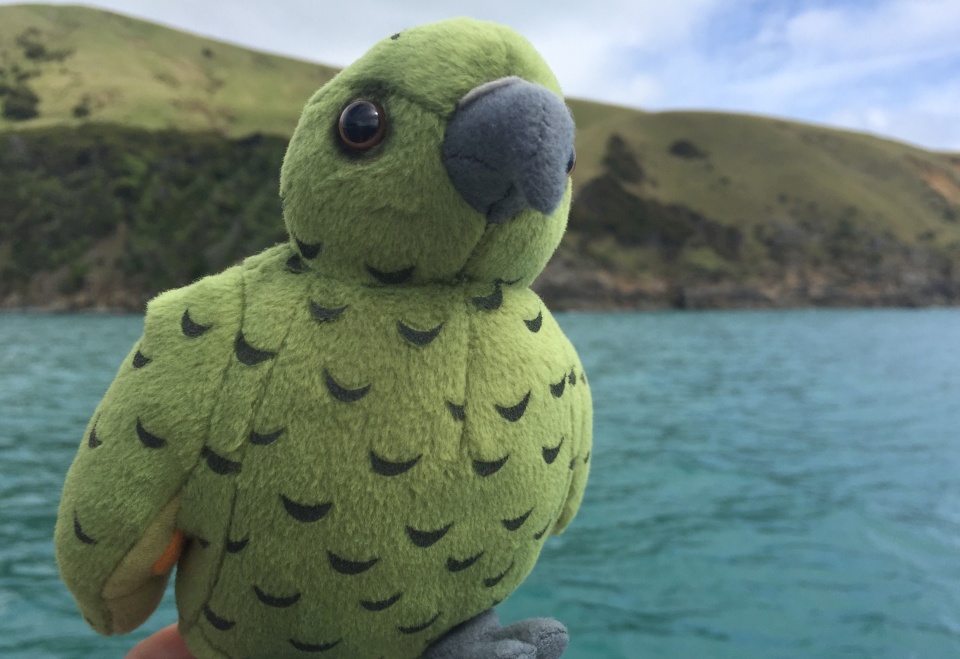 Māia is looking forward to the Supervolcanoes field trip. Image: LEARNZ.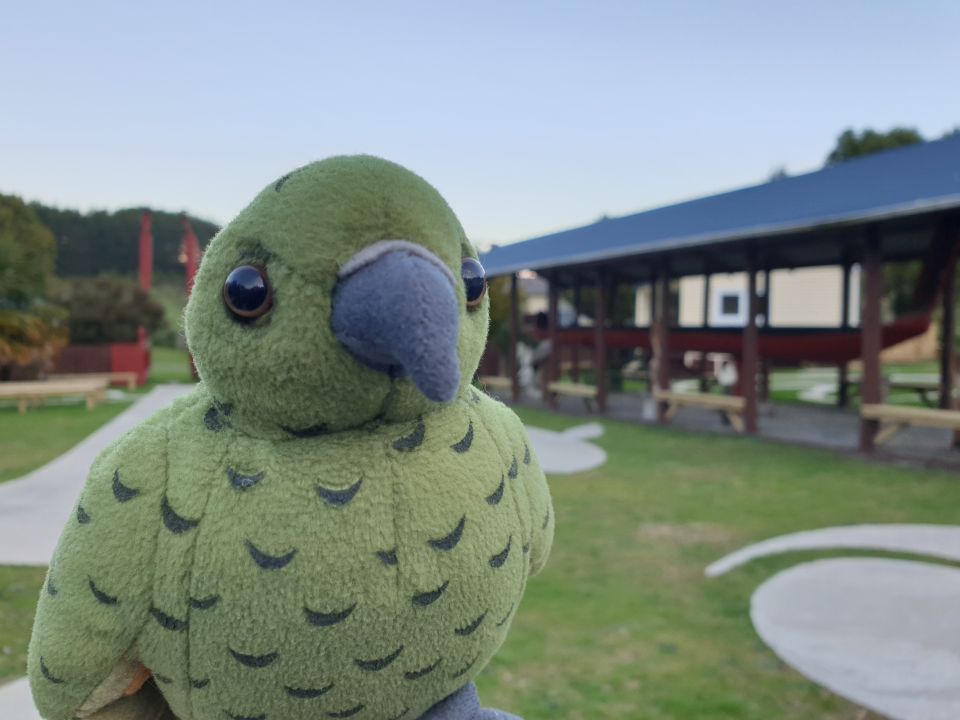 Māia is welcomed on to Iramoko Marae where she will start her journey across the Taupō Volcanic Zone. Image: LEARNZ.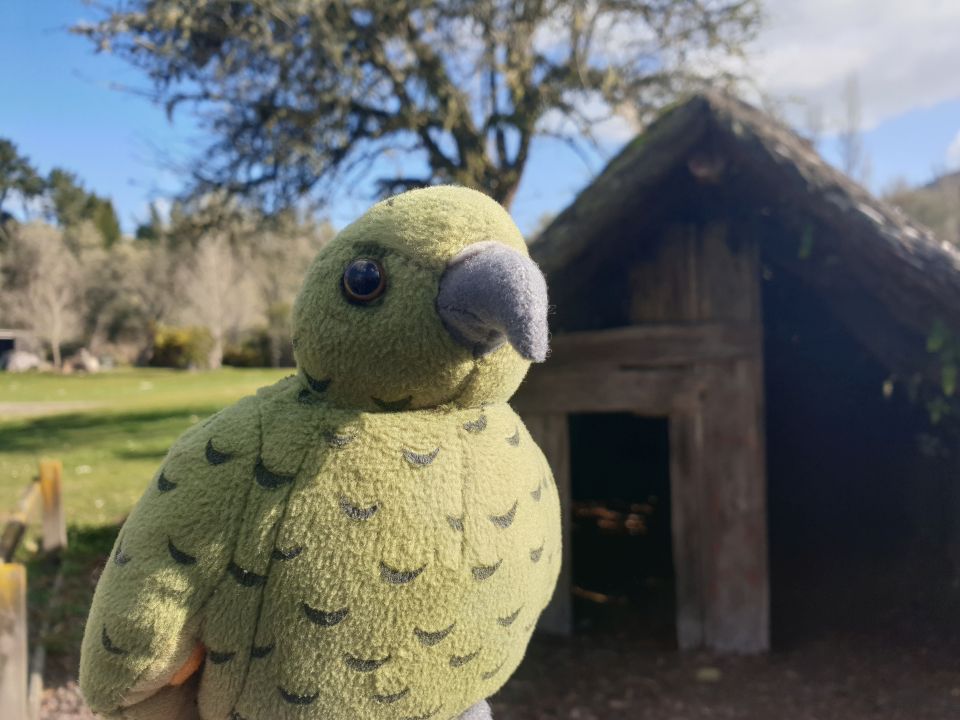 Māia explores The Buried Village at Te Wairoa. Image: LEARNZ.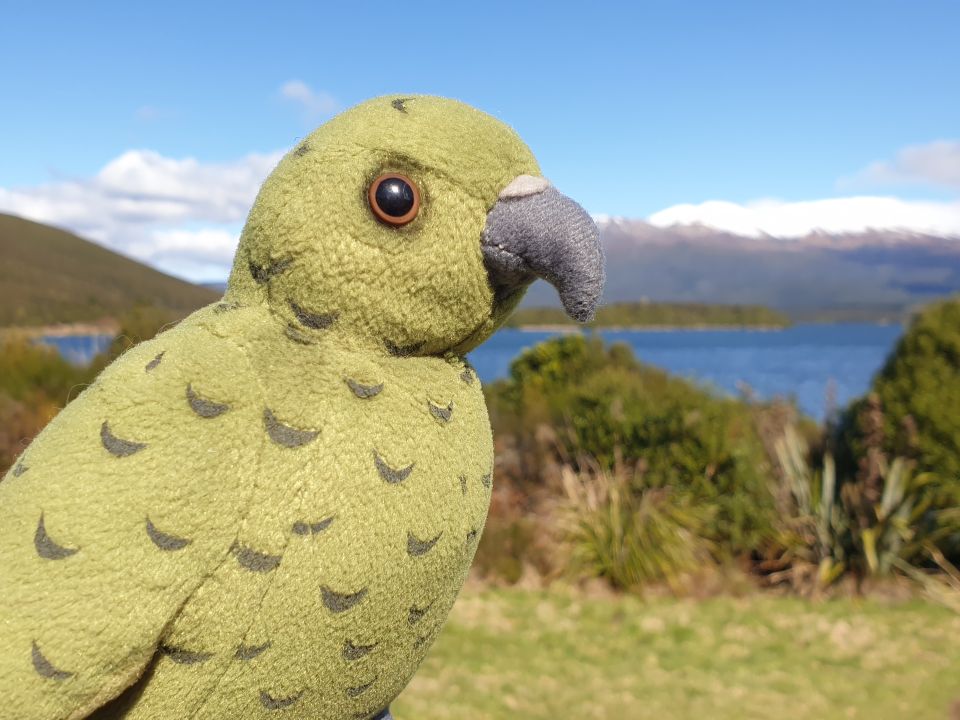 Māia enjoys the view of Mount Tongariro. Image: LEARNZ.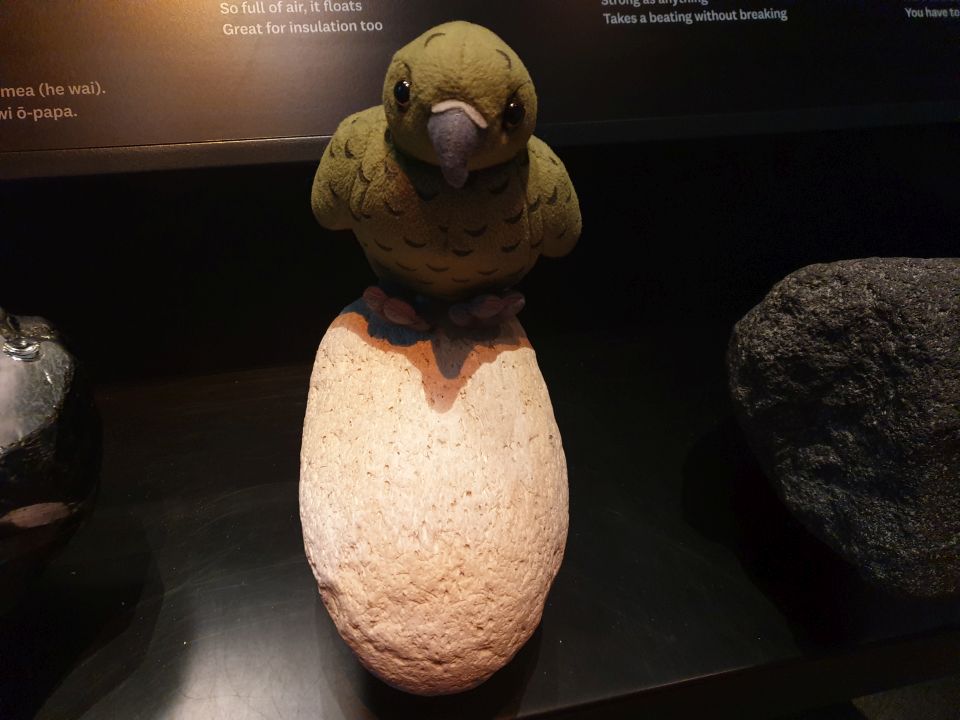 Māia learns how to make pumice at Te Papa. Image: LEARNZ.