Ambassador Hipi
<- Homepage: Natural Hazards: Our Taupō supervolcano
---
Kia ora koutou!
I am from Waipipi School. I enjoy adventures in the outdoors and exploring new places. I am especially interested in visiting places in New Zealand that tell me a story about the past. On this trip I can't wait to learn about Natural Hazards, including New Zealand's supervolcano!
See you in the volcanic zone,
Hipi.
Monday 26 August
Kia ora,
It wasn't the most stunning day for travelling today. Cloud covered much of the country but we still saw snippets of amazing scenery. A short stopover in Christchurch gave me a chance to reenergise before boarding the plane destined for Rotorua. I looked for volcanoes as we flew over the centre of the North Island but cloud covered everything. I'm sure I'll find some volcanoes tomorrow. It was cool to explore Rotorua and see steam rising from the ground in places. I can't wait to explore more tomorrow.
See you then,
Hipi.
Tuesday 27 August
Tēnā koutou katoa,
What a brilliant day we had today! We travelled from the coast all the way to Tarawera. We explored The Buried Village. It was incredible to see how whare had been buried during the 1886 eruption of Tarawera. I wish that I was around before this eruption then I would have been able to see the amazing Pink and White Terraces. Tomorrow we will continue our journey across the mighty Taupō supervolcano.
See you then,
Hipi.
Wednesday 28 August
Kia ora,
We visited the mud pools at Waiotapu today. It was so cool watching the boiling mud. It was like a mud filled spa pool except the mud is way too hot to bathe in! We also went to the Tūrangi Volcanic Activity Centre and I found out about some other natural hazards like earthquakes and landslides. We also saw the snow-covered volcanoes of Tongariro, Ngauruhoe and Ruapehu which are not part of the Taupō supervolcano.
Tomorrow we will be in Wellington where we will see how volcanoes are monitored and visit Te Papa.
See you there,
Hipi.
Thursday 29 August
Kia ora,
We started the day at the GeoNet Monitoring Centre where earthquakes, volcanoes, tsunami and landslides are monitored. It was amazing to see just how many earthquakes there are in New Zealand every day. Thankfully most of these quakes are small so we don't even notice them. It was also interesting to see that out of all our volcanoes only Whakaari (White Island) and Ruapehu show minor signs of unrest. We ended the day at Te Papa where we made volcanic rocks and explored the new Te Taiao exhibit.
Looking forward to seeing you all soon,
Hipi.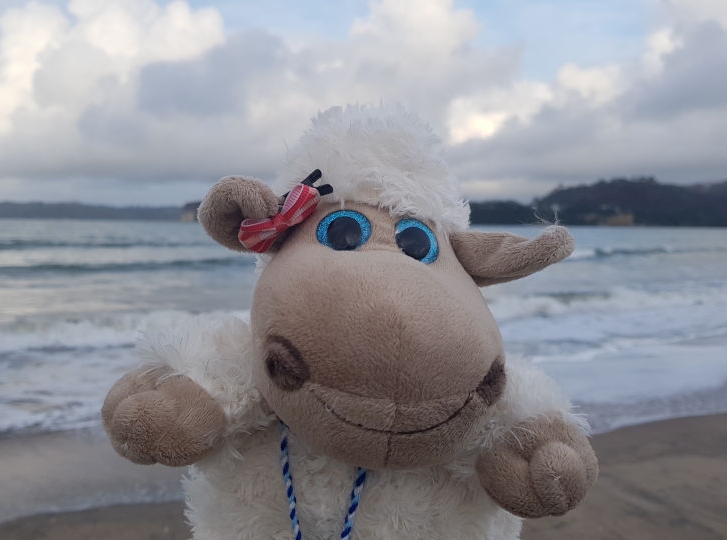 Hipi from Waipipi can't wait to go on the Natural Hazards field trip. Image: LEARNZ.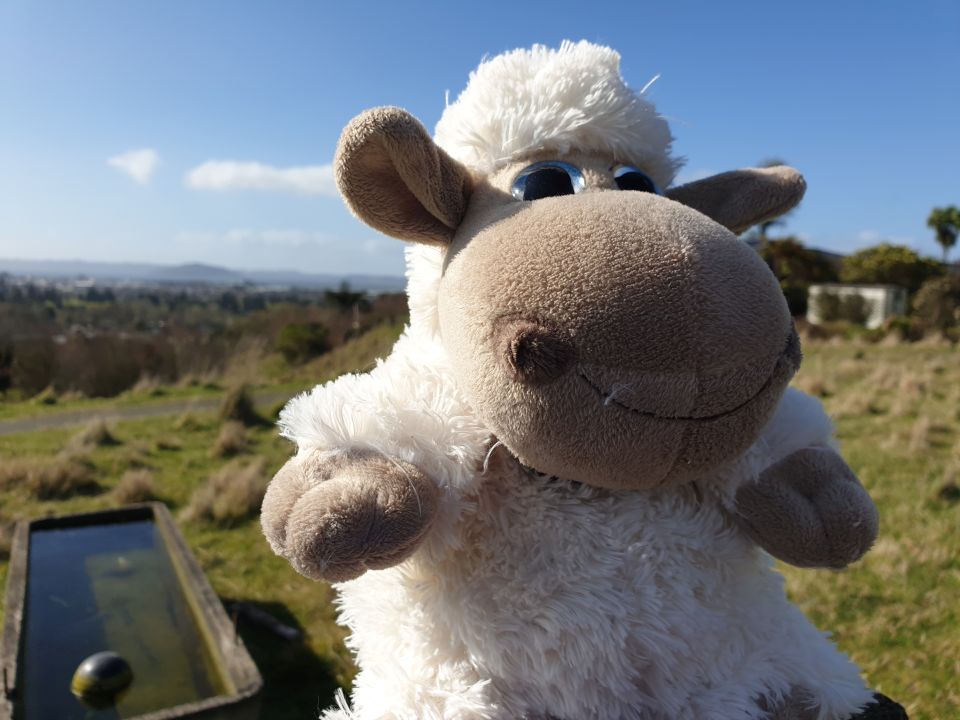 Hipi explores Rotorua before heading to Iramoko Marae where he will stay the night. Image: LEARNZ.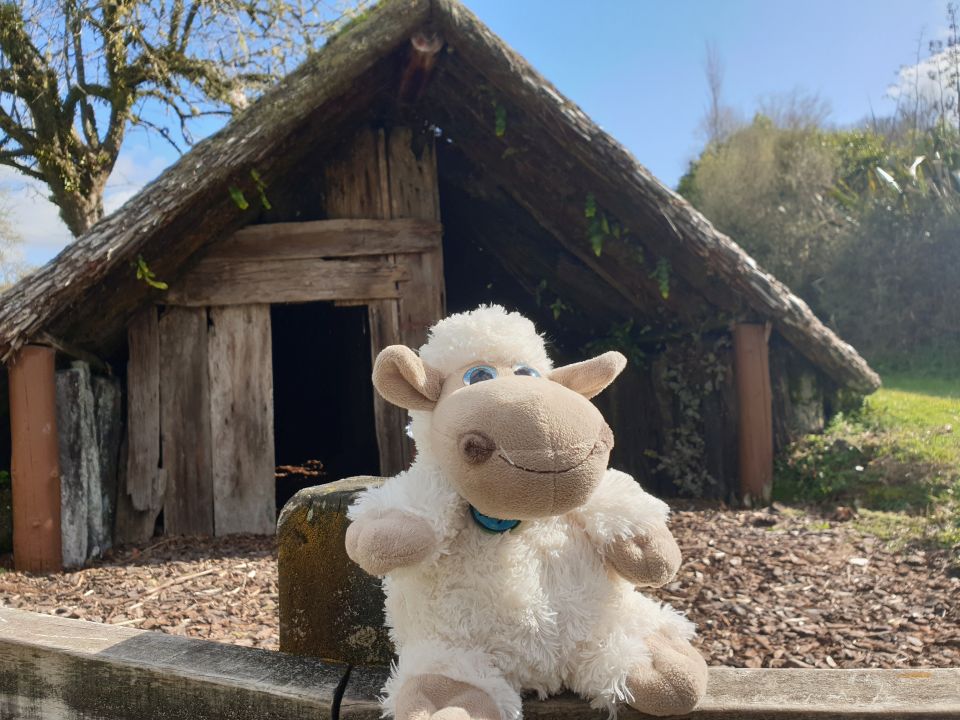 Hipi finds out more about the Tarawera eruption at The Buried Village. Image: LEARNZ.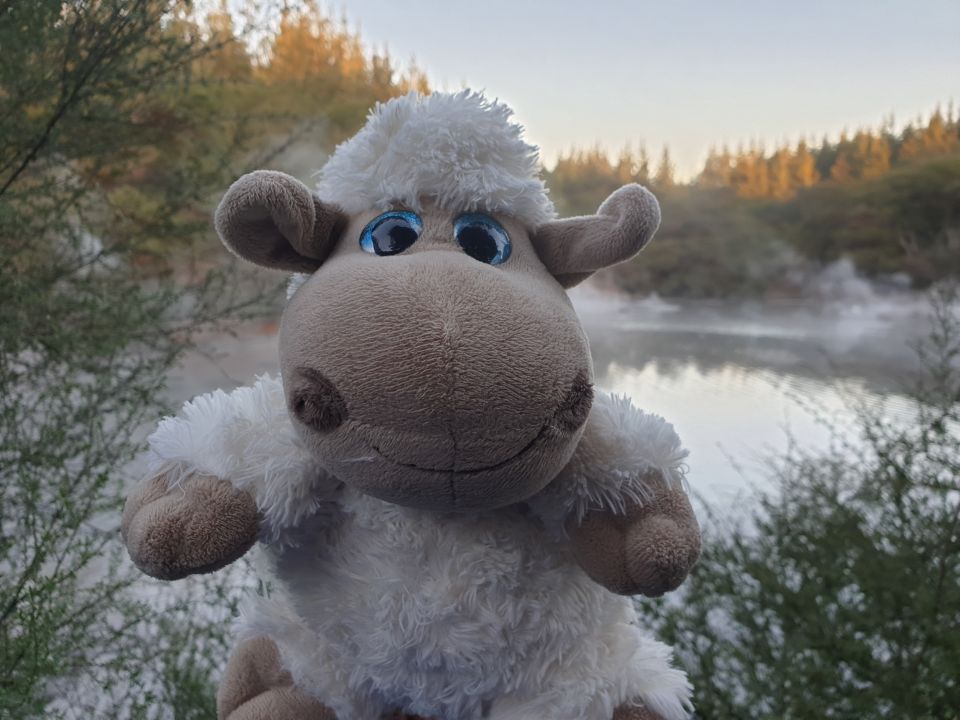 Hipi visits the mud pools at Waiotapu. Image: LEARNZ.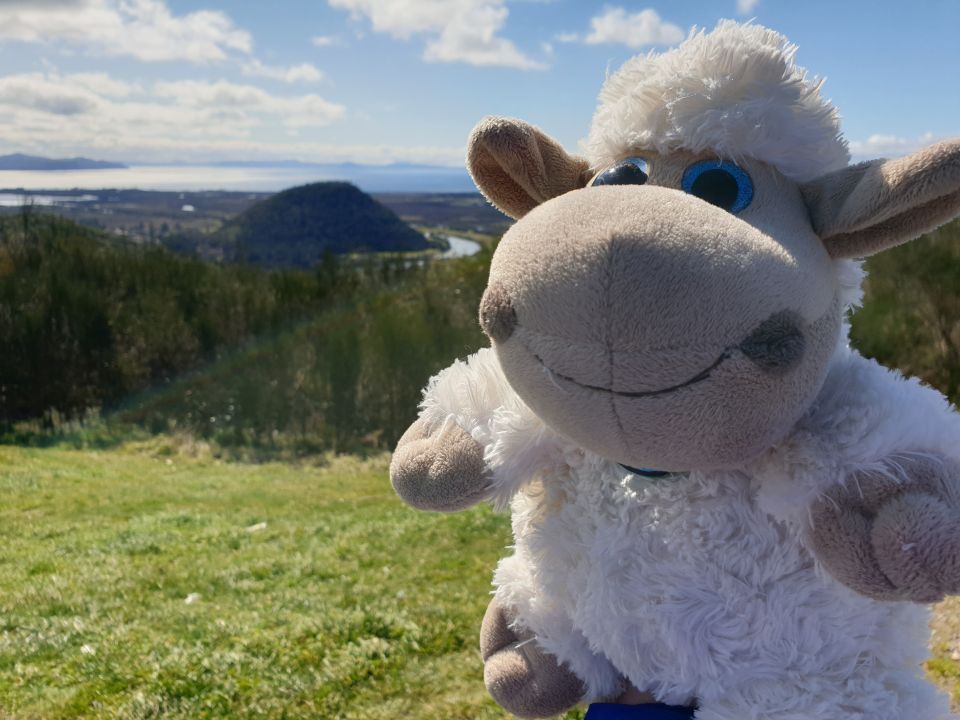 Hipi looks out over Lake Taupō at the southern end of the supervolcano. Image: LEARNZ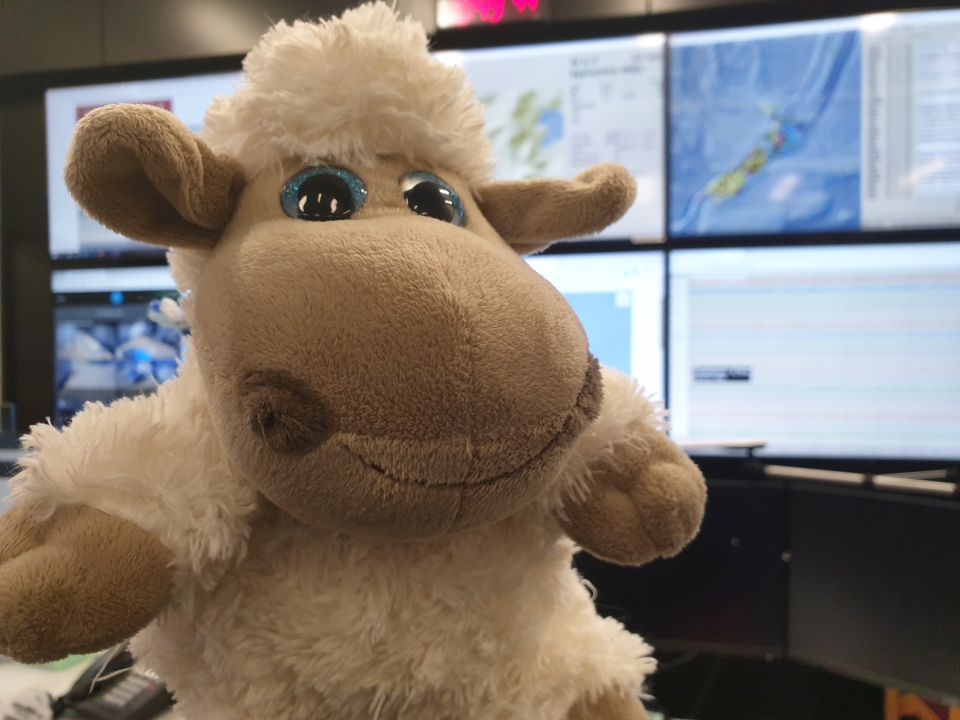 Hipi explores the GeoNet hazard monitoring centre in Lower Hutt. Image: LEARNZ.